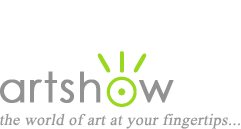 Art Workshops, Classes & Retreats
You are viewing: Oil Painting Workshops in South Carolina
Select from the following options to view more listings.
---
"Flower Day"
August 17, 2020
The subject is flowers. Draw or paint from a flower still-life set up by instructor or bring your own favorite flowers. Demo of value planning in sketch book and thoughts on creating a colorful abstract, demo of impressionist style painting from the still life. The student may simply practice drawing flower forms or create a painting or realistic work in the medium of their choice. Individual help as you draw, plan and paint. Instructor will phone each student before class starts to discuss their goal.

Location: Hilton Head Island, South Carolina
Instructor: Joyce Nagel
Cost: $72 for Members, $80 for Non-members
Sponsor: Art League of Hilton Head
Website, email, (843) 842-5738
---
"From Dawn to Dusk, Capturing Light in Oils"
October 20-22, 2020
Join award-winning artist Peggy Ellis for this exciting workshop! We will explore capturing light with step by step techniques and tips; including starting with a strong composition, value studies and color harmony.

Location: Hilton Head Island, South Carolina
Instructor: Peggy Ellis
Cost: $315 for Members, $350 for Non-members
Sponsor: Art League of Hilton Head
Website, email, (843) 842-5738


See also: Art Books for Oil Painting | Tutorials for Oil Painting