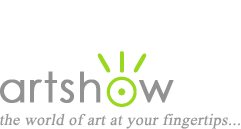 Art Workshops, Classes & Retreats
You are viewing: Oil Painting Workshops in Oregon
Select from the following options to view more listings.
---
"Impressionism In Action"
August 26-29, 2018
Colley Whisson believes "It is not what you paint but how you paint it". He has a strong belief that he is not copying nature but giving expression to visual ideas. Colley teaches the fundamentals needed to produce paintings with powerful light effects, loose brushwork and sensitivity to the subject. Colley's workshops are conducted in a positive and uplifting manner. In this workshop, he will focus on tone, composition, brushwork, color saturation, and pay special attention to the importance of edges. Colley employs a step-by-step process, demonstrating to all levels of students the best approach to constructing a painting. Weather permitting, Colley will conduct an outdoor demonstration to show his approach to working on site, or 'en plein air'.

Location: Bend, Oregon
Instructor: Colley Whisson, www.colleywhisson.com
Cost: $625 before June 1, $675 after June 1
Sponsor: Cascade Fine Art Workshops
Website, email, (541) 408-5524
---
"Studio Oil Workshop"
February 26-28, 2019
Artist Silas Thompson is inspired by the distinct birthmarks and icons of beautiful rivers, valleys, and mountains that carve through the high desert and vast farmlands of the West. He began painting at a young age, learning from renowned American impressionists Caleb Meyer and Robert Moore. His energetic painting style is characterized by rich color and impasto.

Location: Bend, Oregon
Instructor: Silas Thompson
Sponsor: Cascade Fine Art Workshops
Website, email, (541) 408-5524


See also: Art Books for Oil Painting | Tutorials for Oil Painting