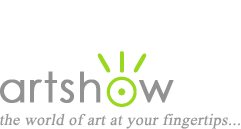 Art Workshops, Classes & Retreats
You are viewing: Oil Painting Workshops in New Mexico
Select from the following options to view more listings.
---
"April in Taos, New Mexico"
April 18-24, 2020
This is an exceptional opportunity for advanced painters and intermediate to advanced level photographers to retreat, learn and share their perceptions and responses to the environment of Taos, New Mexico. We will stay at the incomparable Mable Dodge Luhan House and absorb its structures and surrounding landscape. This location has inspired many artists, writers, dancers and others who celebrated the arts in the early to mid 20th century. We will explore and create in this place that nurtured the work of such luminaries as Georgia O'Keefe, D.H. Lawrence, Willa Cather, Ansel Adams, John Marin and others in the very home that provided both haven and inspiration for so many creative souls.

Location: Taos, New Mexico
Instructor: Lisa Pressman & Barbara Tyroler
Cost: $2,600 private room & bath; $2,100 shared room
Sponsor: Cullowhee ARTS
Website, email, 828.342.6913
---
"Cold Wax & Oil Paints Workshop: Forms, Textures, Layers & Content"
June 19-21, 2020
This 3-Day Workshop is the perfect opportunity to discover and or develop new and different Cold Wax painting skills. We will "push the limits" of this wonderful medium and welcome the surprises along the way. Once comfortable with the basic techniques, through a series of directed exercises, we will look at form and content, deliberate and accidental mark making, starting points and working in series. Technique demonstrations combined with student experimentation, group discussions, presentations, and printed resources add to the experience, raising awareness and appreciation for the content and the meaning of constraint and simplification in art. This workshop will enliven your art practice and unleash your creative voice!

Location: Santa Fe, New Mexico
Instructor: Jorge Luis Bernal
Cost: $560.00
Sponsor: Encaustic Art Institute
Website, email, 505-989-3283


See also: Art Books for Oil Painting | Tutorials for Oil Painting