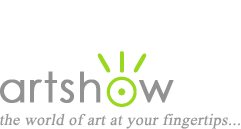 Art Workshops, Classes & Retreats
You are viewing: Oil Painting Workshops in Arizona
Select from the following options to view more listings.
---
"Plein Air Painting in Tubac, AZ, with Michael Chesley Johnson"
February 20-22, 2019
Join Michael Chesley Johnson in this plein air painting workshop in historic Tubac, Arizona. Tubac offers us Tumacacori National Monument, an old Spanish presidio and more. Perfect for any level of painter, the workshop will give you the basics for plein air painting, starting with outdoor painting goals, values and design, color palettes and harmony, plus how to capture the landscape quickly without sacrificing mood and magic. Each day starts with a lecture followed by an outdoor demonstration and then student work, with Michael offering help and daily critiques. Michael has painted and taught for over 18 years. Author of Outdoor Study to Studio, he is also a frequent writer for Pastel Journal, The Artist's Magazine and PleinAir Magazine.

Location: Tubac, Arizona
Instructor: Michael Chesley Johnson
Cost: $350
Sponsor: Tubac Center of the Arts
Website, email, 520-398-2371
---
"Paint the Red Rock Country of Sedona with Michael Chesley Johnson"
April 2-5, 2019
Take your plein air painting to the next level with this workshop with master artist Michael Chesley Johnson. Small-size workshop of four half-days that leaves you time in the afternoons to paint more on your own with optional assignments if you wish. Topics demonstrated include plein air basics and advanced concepts; importance of value in the landscape; color dominance; and depth in the landscape. Each day offers a demonstration followed by student work and critiques, with plenty of help at the easel in the field. Lodging package for $800 (incl. tuition) also available, but limited, so don't hesitate!

Location: Sedona, Arizona
Instructor: Michael Chesley Johnson AIS PSA MPAC
Cost: $300
Sponsor: Michael Chesley Johnson
Website, email, 505-303-0702


See also: Art Books for Oil Painting | Tutorials for Oil Painting