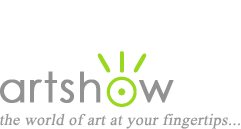 Art Workshops, Classes & Retreats
You are viewing: Oil Painting Workshops in Virginia
Select from the following options to view more listings.
---
"Joshua Larock - Capturing a Likeness From Life Portrait Workshop"
June 25-28, 2020
Capturing a likeness is among the most elusive yet emotionally satisfying of artistic endeavors and a good drawing is undoubtedly the most critical component in achieving a good result. In this 4 day workshop Joshua will walk students through the steps necessary to create a luminous, indirect portrait painting from life, beginning with a drawing in graphite and white chalk.

Location: Broadlands, Virginia
Instructor: Joshua Larock
Cost: $675
Sponsor: DebKArt Home Studios
Website, email, 571-236-0047
---
"David Cheifetz - Still Life Composition and Painting"
October 9-11, 2020
This workshop will explore a powerful and rational approach to still life composition and oil painting techniques with brushes and palette knives. David adjusts his advice according to each person's ability – from raw beginner to advanced professional. However, more advanced students will find it easier to focus on the subtleties of composition. A solid drawing background is highly recommended.

Location: Broadlands, Virginia
Instructor: David Cheifetz
Cost: $595
Sponsor: DebKArt Home Studios
Website, email, 571-236-0047


See also: Art Books for Oil Painting | Tutorials for Oil Painting