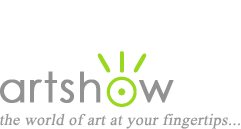 Art Workshops, Classes & Retreats
You are viewing: Drawing & Colored Pencil Workshops in South Carolina
Select from the following options to view more listings.
---
"Introduction to Drawing with Graphite"
December 15, 2022
This class will introduce the student to the basic materials and tools needed for learning how to draw with graphite pencils. Whether you are an absolute beginner or returning for a refresher course this one-day class will focus on "How to get started" in using these materials confidently. You will be introduced to a full range of pencil grades and why and when to use them. Through the use of exercises and discussion, we will practice the techniques that can take you to the next level of drawing. This course will touch upon seeing, rather than remembering, shapes. You will learn how to see the world around you differently through these observations and practice.

Location: Hilton Head Island, South Carolina
Instructor: Laura Schuler
Cost: $100
Sponsor: Art League of Hilton Head
Website, email, (843) 842-5738
---
"Create Your Own Coloring Book"
February 1, 2023
Join us and learn about contour lines and how to create a themed coloring book based off of personal photos or images. This is always a fun way to capture special moments and/or create a unique gift! Students should bring $10 cash to pay for materials, which will all be provided for you!

Location: Hilton Head Island, South Carolina
Instructor: Debi West
Cost: $50
Sponsor: Art League of Hilton Head
Website, email, (843) 842-5738


See also: Art Books for Drawing | Tutorials for Drawing