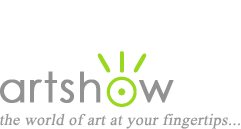 Art Workshops, Classes & Retreats
You are viewing: Drawing & Colored Pencil Workshops in Spain
Select from the following options to view more listings.
---
"ArtisTTable Valencia Painting Workshop"
September 16-23, 2020
If you have never been to Spain, but you kind of like their music, this is an ArtisTTable art retreat you will not want to miss. Located at the phenomenal art villa Las Orquideas near Valencia. We will be treated to incredible views, vistas and lush gardens to paint. The property also includes an art studio we will have access too. We will take painting excursions from Las Orquideas to many beautiful spots the region as to offer. Your hosts will be the artists and ArtisTTable founders, Royce Deans and Tali Farchi. The fee includes your accommodations, and ground transportation. Plus an ArtisTTable goodie bag with a sketchbook, all of your meals, unless you decide to eat out.

Location: Valencia, Spain
Instructor: Royce Deans and Tali Farchi
Cost: $2100 (Register before 01 February 2020 - $1950)
Sponsor: ArtisTTable
Website, email, 1 231-883-1681
---
"Paraíso Creativo: Painting Vacation In Spain"
September 16-23, 2020
Travel to Spain and engage in sketching and painting lessons over lush corners of the Valencian countryside. Receive expert tuition, various painting demonstrations on location, workshops, complete with accommodation, home-cooked meals, daily en plein air painting trips, and private airport transfers. 8 days | Available in English, Dutch, Hebrew | All levels | Max. 8 people | Watercolors, Acrylics, Gouache | Landscape, Townscape. UpTrek Art Retreat inclusions: 7 nights of accommodation; all meals with drinks ; water supplies; coffee, tea, assorted beverages throughout the day; painting and drawing classes, workshops and demonstrations; painting on location trips; private, air-conditioned transport to painting locations; access to a fully equipped studio; art supplies welcome kit; transfers from/to Valencia Airport or Alicante–Elche Airport.

Location: Benigánim, Valencia, Spain
Instructor: Tali Farchi and Royce Deans
Cost: $1,870
Sponsor: UpTrek
Website, email, +40757302302
---
"Painting in Spain: Urban Sketching in Pen & Ink and Watercolor and Watercolor"
May 9-16, 2021
My aim as a teacher is always to help my students bring out their own voice in their sketchbook, and to give them confidence in their own style. To do that, I help them get over thorny issues such as how to bring out the beauty of watercolour and make colour pop without clashing, how to master pen and ink and how to bring depth and interest to compositions. My students bring their sketchbooks to pretty villages, down quiet side streets, outside cafés, into bustling markets and wherever there is life and colour. My specialities as a teacher are storytelling and visual reportage; reflections and foliage; capturing people on the move and easy ways to tackle perspective.

Location: Calella de Palafrugel, Spain
Instructor: Róisín Curé, www.roisincure.com
Cost: $3,390 ($3,190 before Nov 30th)
Sponsor: French Escapade
Website, email, 510-483-5713


See also: Art Books for Drawing | Tutorials for Drawing