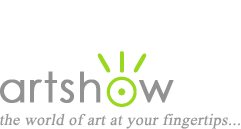 Art Workshops, Classes & Retreats
You are viewing: Drawing & Colored Pencil Workshops in Virginia
Select from the following options to view more listings.
---
"Joshua Larock - Capturing a Likeness From Life Portrait Workshop"
June 25-28, 2020
Capturing a likeness is among the most elusive yet emotionally satisfying of artistic endeavors and a good drawing is undoubtedly the most critical component in achieving a good result. In this 4 day workshop Joshua will walk students through the steps necessary to create a luminous, indirect portrait painting from life, beginning with a drawing in graphite and white chalk.

Location: Broadlands, Virginia
Instructor: Joshua Larock
Cost: $675
Sponsor: DebKArt Home Studios
Website, email, 571-236-0047
---
"6 Day Art Retreat in Virginia with Jan-Willem Boer"
August 13-18, 2020
Travel to Shenandoah Valley in Virginia, USA, and take part in a 6-day art retreat where expert tutor Jan-Willem Boer will help guide you through several artistic mediums. Students from all over the world come to the retreat to learn oil, acrylic, watercolor, and pastel painting, as well as drawing, airbrush, drypoint, lino, mono printing, and mixed media. UpTrek Painting Retreat 2020: 5 nights of accommodation, individualized art lessons with expert art tutor Jan-Willem Boer, all meals for the duration of your stay (breakfast, lunch, dinner), sStudio equipment for all the classes (easels, drawing boards, light box, artograph)

Location: Lexington, Virginia
Instructor: Jan-Willem Boer
Cost: $1731
Sponsor: UpTrek
Website, email, +40757302302
---
"Autumn Painting Retreat in Virginia"
October 8-13, 2020
Travel to Shenandoah Valley in Virginia, USA, and take part in a 6-day art retreat where expert tutor Jan-Willem Boer will help guide you through several artistic mediums. Students from all over the world come to the retreat to learn oil, acrylic, watercolor, and pastel painting, as well as drawing, airbrush, drypoint, lino, mono printing, and mixed media. UpTrek Painting Retreat 2020: 5 nights of accommodation, individualized art lessons with expert art tutor Jan-Willem Boer, all meals for the duration of your stay (breakfast, lunch, dinner), sStudio equipment for all the classes (easels, drawing boards, light box, artograph).

Location: Lexington, Virginia
Instructor: Jan-Willem Boer
Cost: $1731
Sponsor: UpTrek
Website, email, +40757302302


See also: Art Books for Drawing | Tutorials for Drawing