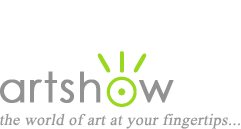 Art Workshops, Classes & Retreats
You are viewing: Pastel Workshops in Spain
Select from the following options to view more listings.
---
"Painting in Spain: Oil, Pastel and Watercolor Workshop"
May 9-16, 2021
Release your inner artist along the gorgeous coastline of Costa Brava in Northern Spain with encouragement and instruction from Maureen Engle. All levels and mediums are welcome. Maureen will demonstrate on site plein air painting in various mediums. She will demonstrate and then 'circle' to help people individually followed by a friendly group critique. Proficient in watercolor, oil and acrylic and mixed media, Maureen has been teaching painting for almost twenty years. Most of her students join her classes with a desire to learn from Maureen how to 'loosen up' and put a contemporary or expressive spin on their work. She promotes the use of large brushes, palette knife, contour drawing, wet-in-wet painting, and most importantly, to enjoy the process.

Location: Calella de Palafrugel, Spain
Instructor: Maureen Engle, www.maureenengle-art.com
Cost: $3,390 ($3,190 before Nov 30th)
Sponsor: French Escapade
Website, email, 510-483-5713
---
"Painting in Spain: Plein Air Pastel Workshop"
September 24 - October 1, 2021
Join us for a week long adventure in the magnificent Costa Brava, Spain where you'll learn to capture the light and mood of the moment and boost your observational and painting skills. In this plein air workshop, you will learn the key steps and techniques to work more successfully in painting outdoor scenes, from Spain's magnificent sandy beaches and rocky coves and cliffs, to beautiful seaside towns, and medieval villages. Nancy covers many tips and techniques of composing and designing your painting on location. Working with shapes, values, edges and color, Nancy will help guide you to edit, simplify and interpret the scene to tell a story and create that emotional response in the viewer that all artists seek.

Location: Calella de Palafrugel, Spain
Instructor: Nancy Nowak, NancyNowak.com
Cost: $3,390 ($3,190 before Jan 31st)
Sponsor: French Escapade
Website, email, 510-483-5713


See also: Art Books for Pastel | Tutorials for Pastel