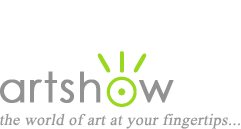 Art Workshops, Classes & Retreats
You are viewing: Pastel Workshops - Online Courses
Select from the following options to view more listings.
---
"Plein Air Essentials"
Ongoing - web/online
Have you always wanted to paint en plein air, outdoors, but didn't know how to begin? Then this is the course for you! Online web course includes downloadable textbook and a series of videos to get you going. In this course, award-winning painter Michael Chesley Johnson will teach you the basics. Supplemental material available for more advanced painters. All levels of painter will benefit from this course.

Location: Web-delivered (Online)
Instructor: Michael Chesley Johnson
Cost: $19.99
Sponsor: Michael Chesley Johnson
Website, email
---
"Express Yourself: Creative Well Being Online Class"
Begin any time
This online class has been designed by Art therapist Sophie Babeanu and visual Artist Sandrine Pelissier. We want you to have fun making art that is fulfilling. In this exciting adventure, you are going to explore and discover yourself. If you have the desire to create but are not sure where to start or what to do, this class will offer many possibilities for you to enjoy making art. Maybe you want to explore new subjects, artistic techniques, reduce stress, or simply be more creative. This class is self-paced and divided into 12 different themes: Relaxation, feelings, dreams, self-portraits, etc. The class contains lots of images and videos to help you with artistic skills and techniques.

Location: Web-delivered (Online)
Instructor: Sandrine Pelissier
Cost: $49-$79
Website
---
"Online Art Class: 26 weeks of Inspiration and Training"
Begin any time
Do you want to paint and draw more but are not sure where to start or what to paint? Do you want objective feedback on your art? Then this class might be for you, it is organized in 26 unit courses that will briefly give you an assignment for something to paint of draw. This is a text and pictures based class with links to tutorials and a few videos. If you take one class a week, it will last for 6 months and if you take one class every two weeks, it will last for one year. The goal is to get you inspired to draw and paint regularly as well as to try different techniques, explore different possibilities and expand your visual repertoire.

Location: Web-delivered (Online)
Instructor: Sandrine Pelissier
Cost: $79
Website


See also: Art Books for Pastel | Tutorials for Pastel