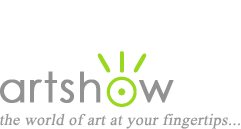 Art Workshops, Classes & Retreats
You are viewing: Pastel Workshops - Virtual / Online Art Courses
Select from the following options to view more listings.
---
"Painting and Poetry"
January 29 & 30, 2022
Do you jot down writings as you paint? Or maybe you have a ongoing writing practice. Join poet and artist Cathleen Cohen in this live Zoom workshop and explore the link between painting and poetry. Deepen and expand your creative process, even if you've never written a poem before! Paint and write in response to helpful prompts in a supportive environment. Examine how artists like Jean Arp, Kenneth Patchen and Wassily Kandinsky linked the written word and visual art. Some experience with drawing and painting recommended.

Location: Web-delivered (Online)
Instructor: Cathleen Cohen
Cost: $95
Sponsor: Cerulean Arts Gallery & Studio
Website, email, 267-514-8647
---
"Online Figure Drawing Marathon"
February 26, 2022
Join us for a very special online edition of an ArtisTTable Figure Drawing Marathon. In this 6 hour figure drawing session, held on Zoom, you will be able to draw from 3 different models from Europe, Israel and the US for one single registration fee of $30. With your registration you will be able come and go from the session as you would like. This fee also includes automatic registration in our next online exhibition "Figuratively Speaking". The session will run from: 10 AM to 4 PM Eastern US time, 16:00 to 22:00 Central Europe time, 17:00 to 23:00 Israel time.

Location: Web-delivered (Online)
Instructor: Royce Deans and Tali Farchi
Cost: $30
Sponsor: ArtisTTable
Website, email, 231.883.1681


See also: Art Books for Pastel | Tutorials for Pastel