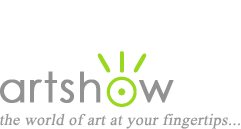 Art Workshops, Classes & Retreats
You are viewing: Workshops about Animals & Wildlife - Virtual / Online Art Courses
Select from the following options to view more listings.
---
"Painting Animals with Personality - Watercolor (Online)"
March 10-11, 2021
The course will be a step-by-step tutorial of how to paint an animal in a dynamic composition with watercolor. Carol will demonstrate for 20 minutes and the participants will paint along and with additional time to finish each step. The tutorial painting will be completed each day. There will be two animals featured. Day 1: Cows. Day 2: Dog. Carol will discuss how to construct a representational animal from a reference photo. Instruction will include how to paint animal anatomy in a dynamic, artistic way. Participants are invited to paint along and ask questions. There will be a follow up critique with constructive feedback each day.

Location: Web-delivered (Online)
Instructor: Carol Carter, www.carol-carter.com
Cost: $178 for 2 sessions of 3 hours
Sponsor: French Escapade
Website, email, 510-483-5713
---
"Polar Bear and Baby - Watercolor (Online)"
April 10-11, 2021
You will follow David's step-by-step painting method to create a colorful painting. David's person-to-person and online teaching persona is enthusiastic, fun, and engaging. We will be painting with only five primary colors, but we'll be able to mix a myriad of expressive colors that will go into our painting. This minimal array of palette colors will aid in creating a strong color unity and also minimize the confusion that comes with too many color choices. Max 16 participants.

Location: Web-delivered (Online)
Instructor: David Lobenberg, www.lobenbergart.com
Cost: $178 for 2 sessions of 3 hours
Sponsor: French Escapade
Website, email, 510-483-5713