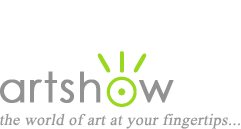 Art Workshops, Classes & Retreats
You are viewing: Workshops about Animals & Wildlife - Virtual / Online Art Courses
Select from the following options to view more listings.
---
"Under Seascape - Watercolor (Online)"
October 14-16, 2021
Paint the world's "inner-space" and some of its fantastical residents. Various techniques will be explored that lend themselves to expressing ourselves with watercolor on this thrilling subject. For this live-online painting workshop we will use photos furnished to you by e-mail. We will use this reference material with discretion to loosely evoke the world below the waves. There will be live demos through Zoom and still photos of the painting steps via e-mail, with instruction and critique throughout.

Location: Web-delivered (Online)
Instructor: Julie Gilbert Pollard
Cost: $249 for 9 hours
Sponsor: French Escapade
Website, email, 510-483-5713
---
"Holiday Commissions! Don't Panic! We Have Your Back!"
Oct 22, Nov 5 and 12
So maybe you were feeling confident when you took the commission. You had a great block in. Thought you had it all worked out in your head. Then suddenly panic strikes! You've got a deadline and you're stuck. Uh oh! SOS!! Don't be alarmed. Everything (almost) is fixable and never as bad as it first appears. Johanne Mangi will help guide you through the rough patches so that you can deliver your best work in time for the holidays or special occasion. Limited enrollment for this online workshop.

Location: Web-delivered (Online)
Instructor: Johanne Mangi
Cost: $300 (not including fees)
Sponsor: Scottsdale Artists' School
Website, email, (480) 990-1422 or (800) 333-5707
---
"Why Paint A Lion?"
Mondays, November 8-22, 2021
Guy Combes will demonstrate how he produces a simple oil painting, and also outline what his motivations are to choose wildlife as his subject, and explore ways that you can elevate your wildlife paintings to have more meaning, while remaining within the boundaries of realism. The first session will focus on subject and composition, and while reference will be provided for the exercise of rendering, students are encouraged to submit any images that have special significance to them. The second session will be a demonstration of technique in both real time and time-lapse video showing palette mixing, paint application, glazing and finishing. In the third session, students are encouraged to show their work, and considerate critique will be given.

Location: Web-delivered (Online)
Instructor: Guy Combes
Cost: $300 (not including fees)
Sponsor: Scottsdale Artists' School
Website, email, (480) 990-1422 or (800) 333-5707