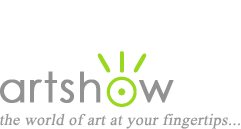 Art Workshops, Classes & Retreats
You are viewing: Workshops about Animals & Wildlife - Virtual / Online Art Courses
Select from the following options to view more listings.
---
"Dancing Crabs (Online)"
December 17-18, 2020
In this workshop you will paint crabs in the direct approach to watercolor that I have developed over the last 35 years. I will share my approach of painting from background to foreground, allowing the subject to emerge gently and slowly from the page. I will cover paint application, fluidity of water, and saturation of pigment. There will also be discussion about painting with vibrant color, point of view, strong composition, and center of interest/intent. There is a step by step process and no one will get lost. I will demonstrate each step for 10-15 minutes and allow ample time to finish before proceeding. The class is interactive, so participants will be able to ask questions and get feedback.

Location: Web-delivered (Online)
Instructor: Carol Carter, www.carol-carter.com
Cost: $178 for 2 sessions of 3 hours
Sponsor: French Escapade
Website, email, 510-483-5713
---
"Online Art Mentoring-Customized Drawing, Painting and Mural Painting"
Anytime
The Online Art Mentorship is a long distance learning from the comfort of your home at the time that most suits your needs. You will be able to practice drawing, painting and/or mural painting at your own pace, getting systematic instructions and feedbacks on the art project you are working on. Note that, because of the nature of the one-to-one mentoring, each student will be taken great care and time in personalised critiques and lessons. This is a most affordable and time flexible learning practice which requires self-discipline and commitment. The students will need to be open to work under guidance and critique to be able to reach goals and experience art technique and creativity improvement.

Location: Web-delivered (Online)
Instructor: Valeria Latorre
Cost: £150 or £250 per month
Website, email, 00393664977501