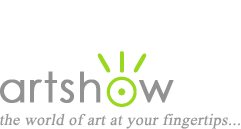 You are viewing: Workshops about Animals & Wildlife - Virtual / Online Art Courses
Select from the following options to view more listings.
---
"Painting Animal Markings"
October 26, 2023
Hazel Soan is one of Britain's most admired watercolourists, known internationally through her exhibitions, numerous books, DVD films and television roles such as Watercolour Challenge and Splash of Colour. Her direct wet-into-wet watercolour approach was largely developed in the African Bush and she has gained a reputation as one of the leading wildlife painters in watercolour. Hazel has a natural ability to communicate her passion, which she does through her books, workshops and painting holidays. Her enthusiasm and ability to inspire others to paint has brought her into high demand and taken her all over the world. She is also a regular judge for The DSWF Wildlife Artist of the Year.

Location: Web-delivered (Online)
Instructor: Hazel Soan
Cost: $79
Sponsor: Terracotta
Website, email
---
"Wildlife in Watercolor"
video course
Award-winning watercolorist, Carol Carter has spent her career expressing her creativity through the inventive use of color. In this video course, you will learn how to paint Carol's strategic "cell painting" technique with fluidity, to create a unified watercolor with bold, dynamic, and inventive colors. You will gain confidence in painting more complex subjects by learning how to simplify the shapes and washes and to develop a unified statement. Included in the course are three complete painting demonstrations filmed in studio as well as additional tutorials of specific skills. Throughout the course, you'll work on thoughtfully-designed exercises that help you hone your watercolor skills and projects that help you breathe life into your own paintings.

Location: Web-delivered (Online)
Instructor: Carol Carter
Cost: $99
Sponsor: Terracotta
Website, email