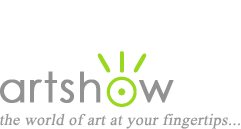 Art Workshops, Classes & Retreats
You are viewing: Workshops about Animals & Wildlife - Virtual / Online Art Courses
Select from the following options to view more listings.
---
"Guarding the winter berry"
December 7-8, 2022
With his years of college and workshop teaching experience, David is known for breaking down his watercolor painting techniques clearly and always with a dose of humor and encouragement. He will be teaching a combination of wet-on-wet and wet-on-dry painting techniques to capture the vibrant colors of this Holiday painting. You may use the watercolor you painted in this workshop (or any subsequent painting study) and reproduce it on your own personal greeting cards.

Location: Web-delivered (Online)
Instructor: David Lobenberg
Cost: $198 for 8 hours
Sponsor: French Escapade
Website, email, 510-483-5713
---
"Wildlife in Watercolor"
video course
Award-winning watercolorist, Carol Carter has spent her career expressing her creativity through the inventive use of color. In this video course, you will learn how to paint Carol's strategic "cell painting" technique with fluidity, to create a unified watercolor with bold, dynamic, and inventive colors. You will gain confidence in painting more complex subjects by learning how to simplify the shapes and washes and to develop a unified statement. Included in the course are three complete painting demonstrations filmed in studio as well as additional tutorials of specific skills. Throughout the course, you'll work on thoughtfully-designed exercises that help you hone your watercolor skills and projects that help you breathe life into your own paintings.

Location: Web-delivered (Online)
Instructor: Carol Carter
Cost: $99
Sponsor: Terracotta
Website, email