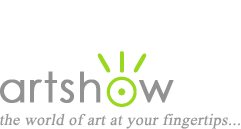 Art Workshops, Classes & Retreats
You are viewing: Portrait, Figure & Anatomy Workshops - Online Courses
Select from the following options to view more listings.
---
"Essential Human Anatomy : The Portrait"
April 20 - May 24, 2020
Designed for portrait artists and students of anatomy, this online course focuses on the planes, proportions and muscles of the head and neck, with attention to how facial expressions are produced. Instruction will transition students from drawing generic features to capturing an individual likeness. The course will utilize the online learning platform Canvas, and includes videos, lectures and assignments with regular instructor feedback, as well as live chat via Zoom.

Location: Web-delivered (Online)
Instructor: Roberto Osti
Cost: $195; $525 for 1.0 undergraduate credit
Sponsor: Pennsylvania Academy of the Fine Arts
Website, email, 215-972-7632
---
"Online Art Mentoring-Customized Drawing, Painting and Mural Painting"
Anytime
The Online Art Mentorship is a long distance learning from the comfort of your home at the time that most suits your needs. You will be able to practice drawing, painting and/or mural painting at your own pace, getting systematic instructions and feedbacks on the art project you are working on. Note that, because of the nature of the one-to-one mentoring, each student will be taken great care and time in personalised critiques and lessons. This is a most affordable and time flexible learning practice which requires self-discipline and commitment. The students will need to be open to work under guidance and critique to be able to reach goals and experience art technique and creativity improvement.

Location: Web-delivered (Online)
Instructor: Valeria Latorre
Cost: £150 or £250 per month
Website, email, 00393664977501