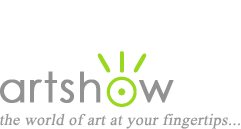 Art Workshops, Classes & Retreats
You are viewing: Portrait, Figure & Anatomy Workshops - Virtual / Online Art Courses
Select from the following options to view more listings.
---
"Beginning Portrait in Pure Color - Watercolor (Online)"
December 4-5, 2020
Join award-winning artist, Jeannie Vodden, as she shares her approach to The Portrait in Watercolor, using a limited palette of only 3 transparent staining colors. All variations of color and value are achieved by layering and mingling color. With Jeannie's thoughtful approach to painting people and gentle guidance you will gain confidence in this exciting and challenging subject matter. We will focus on the form and features of the face, but we will also touch on hair and background. And, we will talk about ideas on taking and picking the best photo for a portrait. You will have plenty of time to paint, and will be able to ask questions directly to Jeannie and show her your work for feedback.

Location: Web-delivered (Online)
Instructor: Jeannie Vodden, www.jeannievodden.com
Cost: $178 for 2 sessions of 3 hours each
Sponsor: French Escapade
Website, email, 510-483-5713
---
"Self-Portrait Photography"
TBD (to be determined by your availability)
Self-Portrait Photography provides the opportunity to explore the different ways to utilize self-portrait as a means of expressing yourself and gain tools for creating compelling self-portraits. This 2-hour meeting, held via Zoom, is provided by ARTiClass by Agora Gallery, a contemporary art gallery located in the heart of Chelsea NY since 1984. This unique and professional workshop will enable you to learn or improve your self-portrait photography skills from the extremely talented and experienced instructor, Josefina Moran, while interacting with other art lovers! In addition to enjoying our professional standards and friendly easy-to-use website, our graduates can join our online community, be awarded with the gallery's representation benefits and may be elected for the 2021 ARTiClass competition.

Location: Web-delivered (Online)
Instructor: Josefina Moran
Cost: $25
Sponsor: ARTiClass by Agora Gallery
Website, email, +1 212-226-4151
---
"Online Art Mentoring-Customized Drawing, Painting and Mural Painting"
Anytime
The Online Art Mentorship is a long distance learning from the comfort of your home at the time that most suits your needs. You will be able to practice drawing, painting and/or mural painting at your own pace, getting systematic instructions and feedbacks on the art project you are working on. Note that, because of the nature of the one-to-one mentoring, each student will be taken great care and time in personalised critiques and lessons. This is a most affordable and time flexible learning practice which requires self-discipline and commitment. The students will need to be open to work under guidance and critique to be able to reach goals and experience art technique and creativity improvement.

Location: Web-delivered (Online)
Instructor: Valeria Latorre
Cost: £150 or £250 per month
Website, email, 00393664977501