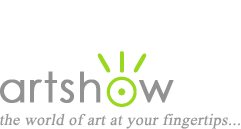 Art Workshops, Classes & Retreats
You are viewing: Portrait, Figure & Anatomy Workshops in Oregon
Select from the following options to view more listings.
---
"Portrait and Figure"
July 20-22, 2020
Join Mary Whyte for an extraordinary workshop in watercolor in Bend, OR. Using live models, Mary will demonstrate and guide you through the techniques of planning your compositions, drawing, mixing color and creating great backgrounds. She will show you how to work with the model, avoid mistakes and give personal critiques and great tips for marketing your work. Mary's work is in many corporate and museum collections, and has been featured in International Artist, American Artist, Artist Magazine, and American Art Collector magazines. She has been awarded the Portrait Society of America's Gold Medal.

Location: Bend, Oregon
Instructor: Mary Whyte
Cost: $1095
Sponsor: Art in the Mountains
Website, email, 503-930-4572
---
"California Vibe Watercolor Portraiture"
July 5-7, 2021
Shake it up with David Lobenberg. Apply watercolor with splatters, swabs, slaps, splats, and slashes to that portrait you've be waiting to paint or use one of David's outline drawings. Come flood, blossom, and create textures with a style that is about gesture, expressive color, soft transparency and hard opacity. You'll paint several studies with step-by-step demonstrations from painting start to painting finish. David's watercolor paintings can be found in private, public, and corporate collections across the country. His work has been featured in American Artist, Southwest Art, and American Art Collector magazines and several others.

Location: Bend, Oregon
Instructor: David Lobenberg
Cost: $495
Sponsor: Art in the Mountains
Website, email, 503-930-4572