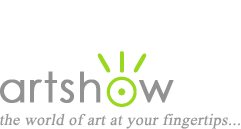 Art Workshops, Classes & Retreats
You are viewing: Portrait, Figure & Anatomy Workshops in Oregon
Select from the following options to view more listings.
---
"California Vibe Watercolor Portraiture"
July 5-7, 2021
Shake it up with David Lobenberg. Apply watercolor with splatters, swabs, slaps, splats, and slashes to that portrait you've be waiting to paint or use one of David's outline drawings. Come flood, blossom, and create textures with a style that is about gesture, expressive color, soft transparency and hard opacity. You'll paint several studies with step-by-step demonstrations from painting start to painting finish. David's watercolor paintings can be found in private, public, and corporate collections across the country. His work has been featured in American Artist, Southwest Art, and American Art Collector magazines and several others.

Location: Bend, Oregon
Instructor: David Lobenberg
Cost: $495
Sponsor: Art in the Mountains
Website, email, 503-930-4572
---
"Portraits in Watercolor"
July 12-16, 2021
Though often viewed as intimidating and challenging, painting the figure can be just as approachable as a still life and landscape, and brings with its accomplishment a unique satisfaction and reward. Ted will discuss the pitfalls and pluses of painting from photographic reference as well as how to achieve spontaneity, character, and life in your paintings. Class will include daily demonstrations and one-on-one interaction with class members. As Ted shares the specific techniques he uses to bring excitement to his figurative work, you will find your paintings taking on a new life. And, experience great fun in the process! Ted Nuttall is a signature member of the Northwest Watercolor Society, the Transparent Watercolor Society of America, and Watercolor West.

Location: Bend, Oregon
Instructor: Ted Nuttall, www.tednuttall.com
Cost: $795
Sponsor: Cascade Fine Art Workshops
Website, email, (541) 408-5524