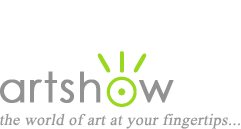 Art Workshops, Classes & Retreats
You are viewing: Portrait, Figure & Anatomy Workshops in Oregon
Select from the following options to view more listings.
---
"Portraits in Watercolor"
June 3-7, 2019
Though often viewed as intimidating and challenging, painting the figure can be just as approachable as a still life and landscape, and brings with its accomplishment a unique satisfaction and reward. Ted will discuss the pitfalls and pluses of painting from photographic reference as well as how to achieve spontaneity, character, and life in your paintings. Class will include daily demonstrations and one-on-one interaction with class members. As Ted shares the specific techniques he uses to bring excitement to his figurative work, you will find your paintings taking on a new life. And, experience great fun in the process! Ted Nuttall is a signature member of the Northwest Watercolor Society, the Transparent Watercolor Society of America, and Watercolor West.

Location: Bend, Oregon
Instructor: Ted Nuttall, www.tednuttall.com
Cost: $750 by Apr 3; $800 after Apr 3
Sponsor: Cascade Fine Art Workshops
Website, email, (541) 408-5524
---
"The Portrait and The Figure"
August 19-23, 2019
Learn how light affects the temperature of colors and values, as well as how to use the transparency of watercolor to allow the glow of the paper to shine through. Fealing Lin will teach you to combine impressionistic brushstrokes and semi-abstract techniques to elicit life and movement in your paintings. She will help you relax and enjoy the process as you discover the spontaneity of watercolor. Fealing's techniques are fun and challenging; the possibility of compositions and expressions are unlimited. She is a signature member of the NWS, TWSA, Watercolor West, and many others.

Location: Bend, Oregon
Instructor: Fealing Lin
Cost: $695
Sponsor: Art in the Mountains
Website, email, 503-930-4572