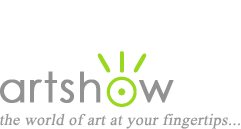 Art Workshops, Classes & Retreats
You are viewing: Portrait, Figure & Anatomy Workshops in Pennsylvania
Select from the following options to view more listings.
---
"Figure Drawing in Charcoal"
Thursdays, November 4 - December 2, 2021
Explore the rich tonal and expressive possibilities of charcoal with master draftsperson Patricia Traub in PAFA's historic studios. Work from the life model in a four-week extended pose to learn the properties of vine, compressed, stick, pencil, hard, and soft charcoal to achieve both a delicate range of values and dramatic contrast of light and shadow. Instruction will address papers, the employment of different types of charcoal at various stages of drawing, blending/stumping techniques using tortillons, and the addition of sanguine for reflected lights. Basic figure drawing experience is recommended.

Location: Philadelphia, Pennsylvania
Instructor: Patricia Traub
Cost: $195
Sponsor: Pennsylvania Academy of the Fine Arts
Website, email, 215-972-7632
---
"Portrait Drawing from Photographs"
November 6, 2021
Learn to create lively portrait drawings using photographs as inspiration and visual source. Starting with basic planes and volumes, you'll build a strong three-dimensional foundation using line and light and shade. You'll learn about the major structures of the head, the features of the face, and how to relate them to create a lively human presence. Tips and hacks to make the process go more smoothly will also be discussed. Drawing experience is helpful, but not required.

Location: Philadelphia, Pennsylvania
Instructor: RA Friedman
Cost: $25
Sponsor: Cerulean Arts Gallery & Studio
Website, email, 267-514-8647
---
"Drawing in the Galleries: Lessons from the Masters"
Mondays, November 8 - December 13, 2021
Explore the galleries of the PAFA museum and learn to draw from the masterpieces on display! Students will get special access to the galleries and Cast Hall while the Museum is closed to the public to learn without distraction. Studying masterpieces of art from the past is an excellent introduction to the foundational skills of drawing. Students will analyze great drawings, paintings and sculptures from the museum collection for lessons in gesture, anatomy, proportion and form. Learn the value of rapid sketches as well as finished drawings. Students will experiment with a variety of drawing media and papers. By copying and interpreting the masters, students will gain a greater appreciation of the artists who came before us, while learning essential skills.

Location: Philadelphia, Pennsylvania
Instructor: Morgan Dummitt
Cost: $250
Sponsor: Pennsylvania Academy of the Fine Arts
Website, email, 215-972-7632