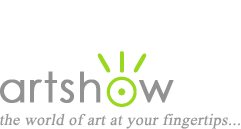 Art Workshops, Classes & Retreats
You are viewing: Printmaking Workshops in Pennsylvania
Select from the following options to view more listings.
---
"The Figure in Monotype with Mark Green"
June 13-14, 2020
Explore traditional and contemporary monotype techniques while working from direct observation of the posed model in a studio setting. Instruction will present a historical overview of the medium, demonstrating the range of artistic possibilities through the work of Edgar Degas, Paul Gaugin, and other historical and contemporary artists. Students will employ a combination of subtractive and additive techniques on Plexiglas or metal plates, using a procedural method that can be adjusted to suit individual needs. Images printed on the first day will be further developed with dry and wet media on the second day. Instruction will emphasize issues of drawing, mark making, composition, and design.

Location: Philadelphia, Pennsylvania
Instructor: Mark Green
Cost: $415
Sponsor: Pennsylvania Academy of the Fine Arts
Website, email, 215-972-7632
---
"Pre-College Intensives: Printmaking"
July 27-31, 2020
Printmaking enhances drawing/painting skills and creates striking contributions to a college portfolio. Explore the exciting possibilities of traditional line etching, screenprinting on t-shirts or other materials, and the painterly monotype. Learn the methods of image development, printing for each process, as well as the safe handling of all materials.

Location: Philadelphia, Pennsylvania
Instructor: Shushana Rucker
Cost: $425
Sponsor: Pennsylvania Academy of the Fine Arts
Website, email, 215-972-7632


See also: Art Books for Printmaking | Tutorials for Printmaking