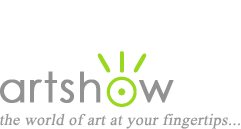 Recommended Books for Printmaking Techniques
We've compiled a list of our favorite books for Printmaking Techniques.
Click on a book cover or title to purchase the item.

As an Amazon Associate we earn commissions from qualifying purchases.


Non-toxic Printmaking
Traditional printmaking methods can be hazardous to your health, but Mark Graver teaches printmaking techniques that utilize non-toxic materials for etching, aquatints, drypoint, engraving, mezzotints and collagraphs.


Making Art Safely: Alternative Methods and Materials in Drawing, Painting, Printmaking, Graphic Design, and Photography
Art materials don't have to be hazardous to your health or compromise your safety. Learn about nontoxic materials and safer art-making practices.
See also:
Art Courses: Printmaking Classes & Workshops
Printmaking Resources
More Art Books