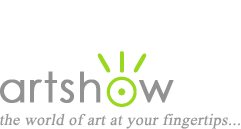 Art Workshops, Classes & Retreats
You are viewing: Landscape & Plein Air Workshops in Pennsylvania
Select from the following options to view more listings.
---
"Pastel Drawing"
Fridays, October 29 - December 10
Learn everything you need to know about drawing with soft pastels! Instruction will cover technique, use of light and its effect on color, types of pastels available, paper selection for various effects, fixing and transporting finished drawings, and important safety issues. Work from the still life and/or your own photographs. All levels welcome! No class on November 26.

Location: Philadelphia, Pennsylvania
Instructor: Joe Sweeney
Cost: $250
Sponsor: Cerulean Arts Gallery & Studio
Website, email, 267-514-8647
---
"Gouache Painting Workshop"
January 8-9, 2022
Learn the fundamentals of painting with gouache, an opaque watercolor paint in this two-day workshop. Painters of all levels will fall in love with it as a portable, fast-drying, and easy-to-clean-up alternative to oils – great for travel or limited working time and space. Explore color and painting techniques through still life and outdoor views.

Location: Philadelphia, Pennsylvania
Instructor: Allison Syverstesn
Cost: $185
Sponsor: Cerulean Arts Gallery and Studio
Website, email, 267-514-8647