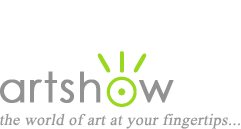 Art Workshops, Classes & Retreats
You are viewing: Landscape & Plein Air Workshops in California
Select from the following options to view more listings.
---
"Capturing the Light: Painting in Hope Valley near Lake Tahoe, CA"
August 1-4, 2018
Frustrated with trying to catch the ever-changing light condition while painting outdoors? Always wanted to learn about plein air painting but have been afraid to try it? Need some inspiration to kick-start your work? This workshop is for you! Join Kathleen Dunphy, award-winning oil painter, for an intensive workshop of painting landscapes on location. Kathleen will walk you through her process for creating dynamic, light-filled paintings. All levels welcome. This workshop starts with a comprehensive lecture on the fundamentals of good painting and tips for plein air work. Workshop includes lectures, hand-outs, demonstrations, lots of one-on-one instruction and painting on location with a variety of subject matter. Kathleen demonstrates her painting technique and students get the opportunity to paint several studies.

Location: Carson Pass, California
Instructor: Kathleen Dunphy, kathleendunphy.com
Cost: $795
Sponsor: Scottsdale Artists' School
Website, email, (480) 990-1422 or (800) 333-5707
---
"'Carmel By The Sea' En Plein Air"
August 29 - September 1, 2018
Paint along the Monterey and Carmel Coastline en plain air with Plein Air Painters of America member, Randall Sexton. Open to all levels, this 3 (or 4) day workshop is especially geared to encourage the experienced artist to reach greater heights in their work. Sexton will review the basics of solid picture making - while sharing his own methods for simplifying the complex. Three days (weather permitting) will be spent on location en plain air, while an (optional) fourth studio day will focus on simplifying the figure directly (with a model). Daily demonstrations will be followed up with individual assistance at the easel.

Location: Carmel, California
Instructor: Randall Sexton, www.rcsexton.com
Cost: $600 for 3 Days, $800 for 4 Days
Sponsor: Carmel Visual Arts
Website, 831.620.2955
---
"San Francisco: On-The-Go Ink & Wash Watercolor Workshop"
March 31 - April 5, 2019
Join us for five fun-filled days of painting iconic sights like the Golden Gate Bridge, Fisherman's Wharf, and the colorful Queen Anne-style "Painted Ladies". All the logistics will be taken care of – just relax and enjoy as we sketch our way through the city. Then we'll venture out of town for a visit to the spectacular wine country of Sonoma to paint scenes that echo the colors and look of Tuscany. In my plein air workshop, not only will you master the On-The-Go Sketching technique, but also critical compositional, color, and value strategies. And since your sketches will always start out with a pencil drawing, I will be adding the six universal skill sets of drawing into the workshop!

Location: San Francisco, California
Instructor: David Lobenberg, lobenbergart.com
Cost: $1,490
Sponsor: French Escapade
Website, email, 510-483-5713