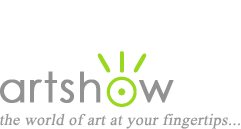 Art Workshops, Classes & Retreats
You are viewing: Business & Marketing Workshops in Pennsylvania
Select from the following options to view more listings.
---
"The Home Studio"
April 11, 2020
Setting up an art studio in your home or apartment can be challenging, but a lot can be accomplished in a small space. Topics include efficiency, lighting, ventilation, storage, safety and waste disposal. Includes demonstrations on brush care, paint storage, varnishing and framing. Useful information for artists of all levels.

Location: Philadelphia, Pennsylvania
Instructor: Anthony Ciambella
Cost: $35
Sponsor: Pennsylvania Academy of the Fine Arts
Website, email, 215-972-7632
---
"Picture Framing Seminar"
April 11, 2020
How you frame your artwork is vitally important to its impact. A bad frame or mat not only detracts from your artwork, but also can reject it from juried exhibitions, eliminate it from prize awards, or turn-off potential buyers. In this seminar, learn the fundamentals of choosing an appropriate frame for paintings, prints, drawings and photographs: material, style, size, color, matting, glazing, hanging hardware and more. Discussion will also address choosing among professional frame shops, online frame companies, art supply and craft retailers, or making your own frame. Valuable information for artists, collectors, and anyone wanting to frame work.

Location: Philadelphia, Pennsylvania
Instructor: Anthony Ciambella
Cost: $35
Sponsor: Pennsylvania Academy of the Fine Arts
Website, email, 215-972-7632


See also: Art Books for Business & Art Marketing | Tutorials for Business & Art Marketing