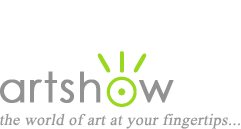 Art Workshops, Classes & Retreats
You are viewing: Design & Color Theory Workshops in Pennsylvania
Select from the following options to view more listings.
---
"The Art of Color: Color Mixing for Oils and Acrylics Workshop"
December 3-4, 2022
The study of color is essential for all painters, and this condensed workshop offers the perfect format to answer all your color-related questions. In-depth and practical instruction will examine the role of color in painting, including the selection and arrangement of palettes, the effects of paint layering, and an overview of color theory. Informative demonstrations covering color mixing strategies, interactions, and perceptual influences will guide students to execute small paintings in either oils or acrylics from varied subject matter. This workshop is appropriate for painters of all levels but will offer the greatest benefit to artists with prior painting experience.

Location: Philadelphia, Pennsylvania
Instructor: Frederic Kaplan
Cost: $215
Sponsor: Pennsylvania Academy of the Fine Arts
Website, email, 215-972-7632
---
"Mixed Media Collage Workshop"
December 17, 2022
Enhance your creativity with the highly individual medium of collage! Learn how to bring together random materials to create your own unique images, patterns and textures. Alicia Mino Gonzalez will guide you through the process as you compose a layout, create surfaces, gather materials according to color, texture and pattern, and paste up your composition. Enjoy a day of artistic exploration and have fun discovering the numerous ways to manipulate paper, cardboard, fabric and more!

Location: Philadelphia, Pennsylvania
Instructor: Alicia Mino Gonzalez
Cost: $85
Sponsor: Cerulean Arts Gallery and Studio
Website, email, 267-514-8647


See also: Art Books for Design & Color Theory | Tutorials for Design & Color Theory