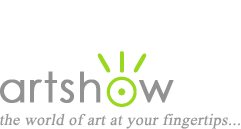 Art Workshops, Classes & Retreats
You are viewing: Design & Color Theory Workshops in Pennsylvania
Select from the following options to view more listings.
---
"Summer Studio/Critique Program"
July 5 - August 12, 2022
This six-week on-campus studio-rental program is designed for experienced visual artists and educators who desire constructive feedback on their artwork, as well as the support and interaction of an artistic community. Stimulate your personal artistic growth in your own private PAFA studio through individual weekly critiques from a stellar ensemble of nationally and internationally known artists, including members of PAFA's acclaimed faculty, as well as discussion, group critiques, and artist studio visits. Tuition covers a private studio in PAFA's Samuel M.V. Hamilton Building, weekly individual critiques, and additional group critiques/activities, as well as the option to earn 4.0 undergraduate credits or 3.0 graduate credits upon satisfactory completion of the program.

Location: Philadelphia, Pennsylvania
Cost: $1,500
Sponsor: Pennsylvania Academy of the Fine Arts
Website, email, 215-972-7632
---
"Drawing the Urban Environment (Outdoor)"
Wednesdays, July 6 - August 10, 2022
Draw Philadelphia's picturesque historic and commercial architecture, using fundamental observational drawing techniques to capture the world around you. Learn simple methods for applying the principles of linear and atmospheric perspective to your drawings, giving them dimension and depth. Students at all experience levels are welcome, with instruction designed to appeal both to those who enjoy portraying landscape subjects in the open air and to students seeking to hone their basic drawing skills. This course takes place in easy-to-access Central Philadelphia and University City locations. Restrooms are available near all sites. Note: Students are responsible for their own transportation.

Location: Philadelphia, Pennsylvania
Instructor: Frederic Kaplan
Cost: $295
Sponsor: Pennsylvania Academy of the Fine Arts
Website, email, 215-972-7632
---
"Drawing Fundamentals Intensive"
July 18-22, 2022
If you've never drawn before, or your skills are a little rusty, then this class is for you. Learn to draw what you see with confidence. Study the still life, interior spaces, and human figure to master the drawing elements – shape, contour line, composition, light and shadow, texture and perspective. Note: This course is available for 1.0 undergraduate credit for $525.

Location: Philadelphia, Pennsylvania
Instructor: Phyllis Laver
Cost: $395
Sponsor: Pennsylvania Academy of the Fine Arts
Website, email, 215-972-7632


See also: Art Books for Design & Color Theory | Tutorials for Design & Color Theory