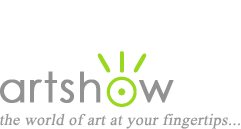 Art Workshops, Classes & Retreats
You are viewing: Design & Color Theory Workshops in Maine
Select from the following options to view more listings.
---
"Paint Mount Desert Island, Maine, with Michael Chesley Johnson"
August 21-24, 2018
Take your plein air painting to the next level with this all-level workshop near Acadia National Park with master artist Michael Chesley Johnson. Topics demonstrated include plein air basics; importance of value in the landscape; color dominance; depth in the landscape; and more. Each day offers a demonstration followed by student work and critiques, with plenty of help at the easel in the field. Michael is a Signature Member of the American Impressionist Society and other groups.

Location: Bernard, Maine
Instructor: Michael Chesley Johnson AIS PSA MPAC
Cost: $595
Sponsor: Acadia Workshop Center
Website, email, 207-460-4119
---
"Advanced Paint Coastal Maine with Michael Chesley Johnson"
August 28-31, 2018
Take your plein air painting to the next level with this Advanced workshop on Coastal Maine with master artist Michael Chesley Johnson. Topics demonstrated include plein air basics; importance of value in the landscape; color dominance; depth in the landscape; and more. Each day offers a demonstration followed by student work and critiques, with plenty of help at the easel in the field. Michael is a Signature Member of the American Impressionist Society and other groups. Experienced painters only please.

Location: Lubec, Maine
Instructor: Michael Chesley Johnson AIS PSA MPAC
Cost: $300
Sponsor: Michael Chesley Johnson, www.MChesleyJohnson.com
Website, email, 505-303-0702


See also: Art Books for Design & Color Theory | Tutorials for Design & Color Theory