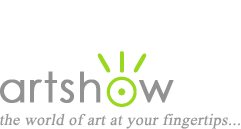 Art Workshops, Classes & Retreats
You are viewing: Design & Color Theory Workshops in Greece
Select from the following options to view more listings.
---
"Finding Artistic Voice: Mixed Media Retreat in Greece"
July 18-25, 2020
Travel to Greece and find your artistic voice throughout an enlightening one-week mixed media art retreat with expert artist coaching. Experiment with painting, drawing and collage and develop your artistic perspective. 8 days | Available in EN, GR, NL, FR, DE | All levels | Max. 6 people | Wheelchair accessible | Mixed media | Figurative, Abstract. UpTrek Art Retreat inclusions: 7 nights of accommodation; all meals; beverages (coffee, mineral water, tea, juices); painting and mixed media classes, workshops and presentations with artist Annette Luycx; transfers to/from Metamorfosi train station; art supplies; studio space.

Location: Afidnes, Attica, Greece
Instructor: Annette Luycx
Cost: $970
Sponsor: UpTrek
Website, email, +40757302302
---
"Plein Air watercolor painting retreat in Milos, Greece"
September 28 - October 5, 2021
Come on the enchanting Greek island of Milos in the Aegean Sea, enjoy a masterful tuition by Keiko Tanabe. Subject matters will be landscape, Mediterranean seascape, old historic village scape, people. The participants will benefit from daily one-on-one guidance and a group critique with Keiko. Her workshop is designed for all painters both amateurs and more accomplished. On Milos we will paint and swim at lovely beaches surrounded by trees and goats. The island is known for its honey, and the local feta cheese is exceptional. The most stunning scenery in the world, it is also the island where the famous Venus de Milo was discovered.

Location: Milos Island, Greece
Instructor: Keiko Tanabe
Cost: from € 1900
Sponsor: Salinara - International Art Farm, Sicily
Website, email, (+39) 339 77 57 062


See also: Art Books for Design & Color Theory | Tutorials for Design & Color Theory