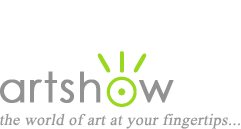 Art Workshops, Classes & Retreats
You are viewing: Design & Color Theory Workshops in Spain
Select from the following options to view more listings.
---
"Studio Provence and Barcelona Art Tour 2021"
June 26 - July 7, 2021
A seven-day plein-air painting workshop in the Alpes-de-Haute Provence followed by a four-day art history tour in Barcelona. A unique learning experience open to artists of all levels and all mediums. Paint a varied range of subjects, from lavender and poppy fields to ochre cliffs and beautiful mountain scenery, visit Barcelona's great art museums and architecture, and enjoy famous Provencal and Catalan cuisine. Price of CAD 3800 (around US$2900) includes painting instruction, art history/theory lectures, 11-night double accommodation, 11 breakfasts, 6 lunches, 6 gourmet dinners including wine, TGV train ticket Avignon-Barcelona, transportation, and entrances to all museums and sites on schedule (Cézanne's studio, La Sagrada Familia, Picasso Museum, Miró Museum, etc.). The perfect art holidays in France and Spain!

Location: Near Manosque & Barcelona, Spain
Instructor: Prof. Yves M. Larocque
Cost: US$2900
Sponsor: Walk the Arts
Website, email, 800-611-4789
---
"Figure Drawing and Painting Retreat in Andalucia"
September 16-23, 2021
Join artist Henry Yan on a transformative figure drawing and painting retreat in Andalucia, Spain. From short pose gesture and anatomy studies, to long pose painterly approaches, traditional and contemporary ways of painting human figures, improve your drawing and painting skills with expert tuition. Stay at a stunning Spanish Finca, indulge in homemade organic meals, and draw your inspiration from the whitewashed vistas of magnificent Granada — the land of a thousand castles. UpTrek painting retreat inclusions: tuition, accommodation, meals, drinks, trips, transfers. For details, please visit our website (link below) or get in touch at contact@uptrek.com

Location: Almería, Spain
Instructor: Henry Yan
Cost: $2,790
Sponsor: UpTrek
Website, email, +40757302302
---
"Plein Air Painting Retreat with Artist Nicholas O'Leary"
September 30 - October 7, 2021
Join artist Nicholas O'Leary on a plein air painting retreat in Almería, Spain. Receive expert tuition and draw your creative inspiration from an idyllic oasis full of exotic palms, trees and plants from all over the world, waterfalls, fountains, and ponds. Stay at a stunning Spanish Finca, enjoy delicious organic meals, and take in the Granada skyline and Sierra Nevada scenic vistas from the Alhambra's red fortress towers. UpTrek painting retreat inclusions: tuition, accommodation, meals, drinks, trips, studio space, transfers. For details, please visit our website (link below) or get in touch at contact@uptrek.com

Location: Almería, Spain
Instructor: Nicholas O'Leary
Cost: $2,650
Sponsor: UpTreK
Website, email, +40757302302


See also: Art Books for Design & Color Theory | Tutorials for Design & Color Theory