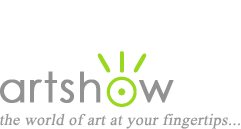 Art Workshops, Classes & Retreats
You are viewing: Watercolor & Gouache Workshops in Spain
Select from the following options to view more listings.
---
"Art and Culture in the Balearic Islands"
April 15-22, 2023
Art and Culture in the Balearic Islands is a plein air painting and drawing retreat on the island of Mallorca, Spain. This is our sixth trip to spend the week at La Serranía near Pollensa capturing the beautiful Mediterranean environment capturing the native species, the sea, sky and rocky coastline. All demos are done in watercolor but you are free to work in the medium of your choice. Learning about the history and culture of the Iberian Peninsula is also part of the workshop in the evenings. There is also guided hiking available.

Location: Pollensa, Spain
Instructor: Meredith Nemirov
Cost: $2850.00
Sponsor: Ridgway Gallery Workshops LLC
Website, email, 970-318-8444
---
"Watercolor Painting Workshop in Spain"
May 5-12, 2023
The wonderful views and landscapes of the Costa Brava seem to be just made for watercolor. Complex juicy color transitions, bright Spanish sun and all the incredible nature of coastal Spain are just begging to be caught on the tip of your brush. An excellent program of relaxation and enjoyment of Spain will be combined with a very rich and informative workshop in the open air. Moving from place to place, we will find the right solutions every time to create vibrant and sunny watercolors. In addition to traditional watercolor techniques, I will introduce you to my personal methods and secrets. Every day will be a new discovery. Join us for an unforgettable journey!

Location: Calella de Palafrugel, Spain
Instructor: Michael Solovyev
Cost: $3,390 Before Nov 30th
Sponsor: French Escapade
Website, email, 510-483-5713
---
"Painting in Spain: Travel Sketching in Watercolor"
May 14-21, 2023
Join me for one week of sketching with watercolor in beautiful Spain. Drawing while traveling is the best way to experience and remember a new place. When we see new sights everything strikes us as unusual, memorable and inspiring. We have a natural desire to admire new vistas, taste new flavors, inhale unusual aromas and record these sensations through taking photos, but also through drawing and writing. For me, drawing while traveling is instinctual, and I am eager to share my passion to fully immerse yourself in a new place through the practice of travel sketching. I will share some of my favorite watercolor techniques and tips on drawing architecture, water, and greenery.

Location: Calella de Palafrugel, Spain
Instructor: Rita Sabler, www.ritasabler.com
Cost: $3,390 Before Nov 30th
Sponsor: French Escapade
Website, email, 510-483-5713


See also: Art Books for Watercolor & Gouache | Tutorials for Watercolor & Gouache