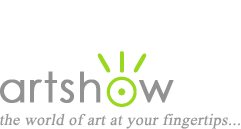 Art Workshops, Classes & Retreats
You are viewing: Watercolor & Gouache Workshops in Oregon
Select from the following options to view more listings.
---
"Florals in Watercolor"
October 1-3, 2018
This three-day watercolor workshop in beautiful downtown Bend, Oregon with instructor Mary Marquiss will focus on three design elements – value, shape and color - building blocks that create strong paintings. Marquiss will step students through the painting process from start to finish with an emphasis on following personal choices and individual style. Each day will begin by "warming up" on 140-pound cold press watercolor paper with an exercise specific to that day's painting before working on 300-pound cold press watercolor paper. After the morning sessions, Mary will circulate among the students to answer questions and offer suggestions on moving their work forward.

Location: Bend, Oregon
Instructor: Mary Marquiss, www.marymarquiss.com
Cost: $395 before June 1, $445 after June 1
Sponsor: Cascade Fine Art Workshops
Website, email, (541) 408-5524
---
"Portraits in Watercolor"
June 3-7, 2019
Though often viewed as intimidating and challenging, painting the figure can be just as approachable as a still life and landscape, and brings with its accomplishment a unique satisfaction and reward. Ted will discuss the pitfalls and pluses of painting from photographic reference as well as how to achieve spontaneity, character, and life in your paintings. Class will include daily demonstrations and one-on-one interaction with class members. As Ted shares the specific techniques he uses to bring excitement to his figurative work, you will find your paintings taking on a new life. And, experience great fun in the process! Ted Nuttall is a signature member of the Northwest Watercolor Society, the Transparent Watercolor Society of America, and Watercolor West.

Location: Bend, Oregon
Instructor: Ted Nuttall, www.tednuttall.com
Sponsor: Cascade Fine Art Workshops
Website, email, (541) 408-5524


See also: Art Books for Watercolor & Gouache | Tutorials for Watercolor & Gouache