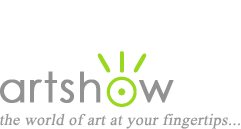 Art Workshops, Classes & Retreats
You are viewing: Oil Painting Workshops in Spain
Select from the following options to view more listings.
---
"Painting and Drawing Holidays"
August 20-26, 2018
During the course the students will receive a minimum of 22 hours a week of tutoring and 24 hours a day access to the studio. The groups are kept small, up to 10 students. Every person regardless of their level will receive a tailored program putting the focus in their interests and wishes in a friendly, relaxed and inspiring atmosphere. Our local chefs will make delicious traditional Spanish dishes and international dishes using mediterranean ingredients. The price includes accomodation, main meals, art materials and equipment, tutoring, transfers from and to the airport and a visit to the nearby village. We also offer discounts to partners.

Location: Villanueva de la Vera, Spain
Instructor: Granada Munoz
Cost: 1400€
Sponsor: Las Paulinas
Website, email, 0044 7480 219 108
---
"Art and Culture in the Balearic Islands"
April 13-20, 2019
Join us for a week of art and culture on the island of Mallorca, Spain! Our days will be filled with on-site drawing and painting on the nearby beaches and coastal towns in the foothills of the Tramuntana mountains. Evenings are filled with fun-filled talks about everything Spanish and the week includes excursions to cultural sites. Some experience painting outdoors is desirable. On-site demonstrations and time for personal instruction in the studio are available every day.

Location: Mallorca, Spain
Instructor: Meredith Nemirov
Cost: $2250
Sponsor: Ridgway Gallery Workshops
Website, email, 970-318-8444
---
"Studio Provence and Barcelona Art Tour 2019"
July 1-12, 2019
A seven-day plein-air painting workshop in the Alpes de Haute Provence combined with a four-day art history tour in the magnificent city of Barcelona. Open to artists of all levels and all media. Small groups, personalized instruction and an intimate environment that fosters creativity and fun. A unique opportunity to paint in the land of Cézanne when the lavender is in its glory, to visit Barcelona's great art and architecture and to enjoy famous Provencal and Catalan cuisine. Price of CAD 3685 around US$2830 as of March 2018) includes 11-night double accommodation, 11 breakfasts, 6 lunches, 6 dinners, transportation to all sites on schedule, TGV train ticket Avignon-Barcelona and entrances to all museums and sites on schedule.

Location: Barcelona, Spain
Instructor: Prof. Yves M. Larocque
Cost: US$2830
Sponsor: Walk the Arts
Website, email, 800-611-4789


See also: Art Books for Oil Painting | Tutorials for Oil Painting