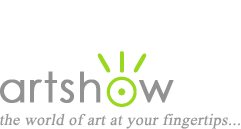 Art Workshops, Classes & Retreats
You are viewing: Oil Painting Workshops in Spain
Select from the following options to view more listings.
---
"Plein Air Painting Retreat with Artist Nicholas O'Leary"
September 30 - October 7, 2021
Join artist Nicholas O'Leary on a plein air painting retreat in Almería, Spain. Receive expert tuition and draw your creative inspiration from an idyllic oasis full of exotic palms, trees and plants from all over the world, waterfalls, fountains, and ponds. Stay at a stunning Spanish Finca, enjoy delicious organic meals, and take in the Granada skyline and Sierra Nevada scenic vistas from the Alhambra's red fortress towers. UpTrek painting retreat inclusions: tuition, accommodation, meals, drinks, trips, studio space, transfers. For details, please visit our website (link below) or get in touch at contact@uptrek.com

Location: Almería, Spain
Instructor: Nicholas O'Leary
Cost: $2,650
Sponsor: UpTreK
Website, email, +40757302302
---
"Painting in Spain: Plein Air in Watercolor & Oil"
May 14-21, 2022
Join Julie Gilbert Pollard for a wonderful week of plein air painting on the beautiful coast of Northern Spain, the Costa Brava. Visit inspiring locations, learning to interpret them into your personal visual expression. Expect sight-seeing, photo-sketching, sketching and "light" plein air painting using minimal equipment that is easy to carry in a medium-size backpack. Julie will demonstrate and coach you through methods and techniques that have proven invaluable in learning to distill a scene into its most simple format, leading to studio paintings that retain that illusive "plein air feel". All levels are welcome. Classes will be small, so Julie will have ample time to help students work toward individual goals.

Location: Calella de Palafrugel, Spain
Instructor: Julie Gilbert Pollard, www.juliegilbertpollard.com
Cost: $3,390
Sponsor: French Escapade
Website, email, 510-483-5713
---
"Painting in Spain: Oil Painting Workshop"
May 21-28, 2022
Come join Brian Murphy for a week long painting adventure in the magnificent Costa Brava, Spain. Learn to loosen up your technique and create Light Filled paintings while also learning how to paint with a Limited Palette. Brian has led numerous painting trips to France, Italy and Ireland and this workshop will continue the tradition of painting and experiencing the natural beauty and culture of this beautiful part of the world. Spend each day discovering the wonderful light the Costa Brava landscape and seascapes provide while learning how to capture that light on your canvas. There will be daily critiques and discussions and Brian will spend part of each day "one on one" with you as you paint the magnificent views.

Location: Calella de Palafrugel, Spain
Instructor: Brian Murphy, bmurphy.net
Cost: $3,390
Sponsor: French Escapade
Website, email, 510-483-5713


See also: Art Books for Oil Painting | Tutorials for Oil Painting