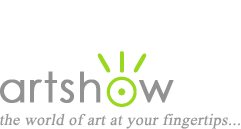 Art Workshops, Classes & Retreats
You are viewing: Oil Painting Workshops in Tennessee
Select from the following options to view more listings.
---
"Intensive Mentorship Program with Gayle Levee"
Tuesdays, October 26 - November 16, 2021
This program will help you develop the targeted skills you need for your own artistic development. We will start with some questions about your current level of development, your capabilities and goals. Then we will develop specific assignments to address the skill-building goals we set together. Each meeting is a four-hour day, from 10:00 am to 2:00 pm with a discussion during lunch. The class will be held in the large, airy rooms at On-Track Studios, 1975 Wilson Pike, Franklin TN. Every participant must have completed their COVID-19 vaccination series, but masks will not be required.

Location: Franklin, Tennessee
Instructor: Gayle Levee, www.gaylelevee.com
Cost: $300
Sponsor: On Track Studios
Website, email
---
"Painting The Poetic Landscape"
January 21-23, 2022
Once you learn the mechanics of painting the landscape, it's time to learn how to add the magic…the poetry. We'll examine the difference between paintings that merely contain elements of the landscape, and those that convey a distinct visual message… and how to gain the skills necessary to accomplish this. We'll cover some methods that will help you develop a strong composition and edit unnecessary details that detract from the emotion you want to convey. Each day will begin with a demonstration followed by students working on a specific painting exercise. Instructor demos will include both oil and pastel. This workshop is open to all levels, although artists with at least some basic landscape painting experience will benefit most.

Location: Franklin, Tennessee
Instructor: Barbara Jaenicke, www.BarbaraJaenicke.com
Cost: $465
Sponsor: On Track Studios
Website, email


See also: Art Books for Oil Painting | Tutorials for Oil Painting