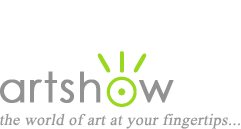 Art Workshops, Classes & Retreats
You are viewing: Oil Painting Workshops in Tennessee
Select from the following options to view more listings.
---
"Taking Your Painting To The Next Level"
August 12-14, 2021
Artists who are interested in improving their work often get stalled in their progress and just need a kick-start to get back on the path for excellence. This workshop is a chance to take a good honest look at your current work and consider what exactly needs improvement. The class will be divided into three parts: identification of the one area that most needs improvement, individualized exercises to address the problem, studio painting to put new ideas in to practice. Six weeks of online mentoring is included with the class to maximize the class work. Class size is limited to 12 to maximize individual help.

Location: Franklin, Tennessee
Instructor: Dawn Whitelaw, www.dawnwhitelaw.com
Cost: $525
Sponsor: On Track Studios
Website, email
---
"Painting The Poetic Landscape"
January 21-23, 2022
This workshop is a broad overview of my approach to painting and covers value, color temperature, chroma, composition, editing, and mark making (how to make every stroke of pigment count). All my workshops begin each day with a demonstration followed by plenty of individual help at the easel. Most students who attend my workshops have some painting experience, but all levels are welcome, and I'm happy to give individual attention to beginners.

Location: Franklin, Tennessee
Instructor: Barbara Jaenicke, www.BarbaraJaenicke.com
Cost: $450
Sponsor: On Track Studios
Website, email


See also: Art Books for Oil Painting | Tutorials for Oil Painting