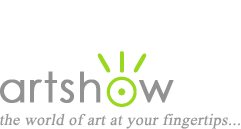 Art Workshops, Classes & Retreats
You are viewing: Oil Painting Workshops in Texas
Select from the following options to view more listings.
---
"Plein air oil painting with John Lasater"
September 4-7, 2018
"I make simple visual statements with my artwork, regardless of the subject matter. Simplicity is peaceful, and reinforces the blessing of our existence. Through the medium of oil paint, I have a language for my gratitude". John's honors include national plein air painting awards, artist-in-residency's, feature articles in both Southwest Art and Plein Air Magazine, and mentions in art magazines including Art of the West, Southwest Art, International Artist, and Plein Air Magazine. The workshop's structure is All Inclusive with four nights luxury lodging, meals, wine and tuition all taken care of for one price. The venue is Texas' beautiful Hill Country.

Location: Wimberley, Texas
Instructor: John Lasater
Cost: $1,550
Website, email, 512-847-9344
---
"Bigger, Faster, Fresher, Looser Abstract Painting"
September 21-23, 2018
Have you ever wondered how to Loosen-Up your painting style? Paint with more Freedom? Be more Spontaneous? Be more Expressive? If the answer to any of these questions is yes, then my Bigger, Faster, Fresher, Looser Abstract Painting Workshop is for you! I will teach you how to do each of these realizing there should also be a firm foundation of structure for your paintings using shape, value, color, edges and center of interest.

Location: New Braunfels, Texas
Instructor: David M. Kessler
Sponsor: New Braunfels Art League
Website, email, 830-629-8022


See also: Art Books for Oil Painting | Tutorials for Oil Painting