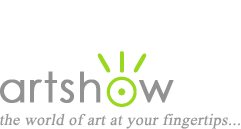 Art Workshops, Classes & Retreats
You are viewing: Oil Painting Workshops in Colorado
Select from the following options to view more listings.
---
"Oil and Cold Wax Painting"
July 24-26, 2020
Based upon his program Process - Purpose - Passion, Jim will introduce you to his approach to creating personal and authentic abstract art. With a process based upon layering and color interactions, we will use cold wax medium, tube oils, pigment sticks, powdered pigments and a variety of implements to create rich textures, resonant color fields and develop our personal mark making. This workshop is suited for those with some prior painting experience and who enjoy the sharing, flexibility & happenstance of a group environment. All levels of experience with oils & cold wax are welcome. The focus of the workshop is on the process itself more than achieving a "finished" painting.

Location: Denver, Colorado
Instructor: James Edward Scherbarth
Cost: $525 - $690
Sponsor: Art Makers Denver
Website, email, 303-263-6963
---
"Oil Portraits with Zorn + King's Blue"
July 24 & 25, 2020
The Zorn palette is created by mixing colors from four tubes of paint: Titanium White, Yellow Ochre, Cad Red, and Ivory Black (attributed to Swedish painter, Anders Zorn circa 1860-1920) who created a body of work using mixes from these four paints, with the addition of an occasional bonus color. We will use the Zorn palette to create portraits and introduce King's Blue as an optional bonus color to finish the painting. The method I teach is classified as "alla prima" or (wet on wet), also known as "direct painting". Learn to prepare substrate, create overall strokes to plan the face and fill in details that captures the essence, and not just the likeness.

Location: Denver, Colorado
Instructor: Jenny Doh
Cost: $ 435 - $500
Sponsor: Art Makers Denver
Website, email, 303-263-6963
---
"Exploring Mixed Media by Pebeo"
July 24 & 25, 2020
Explore the amazing world of Mixed Media by Pébéo! Experience these self-expressing liquid oil paints, textures and different mediums. Discover surprising ways and new techniques to create exciting effects. Aspects of abstract composition and what makes an abstract piece "work" will be shared. Demonstrations, individual instruction, printed resources and a hands-on introduction to each product will build your experience and appreciation in working with Mixed Media by Pébéo. We will create at least two works of art while sparking new ideas for continuing the exploration. All levels of experience with acrylics and mixed media are welcome. This is a wonderful workshop for any artist wanting to broaden their use of acrylics and Mixed Media by Pébéo.

Location: Denver, Colorado
Instructor: Candace French
Cost: $435 - $500
Sponsor: Art Makers Denver
Website, email, 303-263-6963


See also: Art Books for Oil Painting | Tutorials for Oil Painting