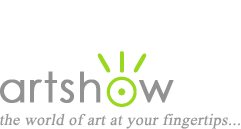 Art Workshops, Classes & Retreats
You are viewing: Oil Painting Workshops in France
Select from the following options to view more listings.
---
"Studio Provence and Barcelona Art Tour 2019"
July 1-12, 2019
A seven-day plein-air painting workshop in the Alpes de Haute Provence combined with a four-day art history tour in the magnificent city of Barcelona. Open to artists of all levels and all media. Small groups, personalized instruction and an intimate environment that fosters creativity and fun. A unique opportunity to paint in the land of Cézanne when the lavender is in its glory, to visit Barcelona's great art and architecture and to enjoy famous Provencal and Catalan cuisine. Price of CAD 3685 around US$2830 as of March 2018) includes 11-night double accommodation, 11 breakfasts, 6 lunches, 6 dinners, transportation to all sites on schedule, TGV train ticket Avignon-Barcelona and entrances to all museums and sites on schedule.

Location: Manosque, France
Instructor: Prof. Yves M. Larocque
Cost: US$2830
Sponsor: Walk the Arts
Website, email, 800-611-4789
---
"Painting Like Van Gogh"
July 17-25, 2019
In this exciting workshop for artists, we will be painting daily in the exact locations where Van Gogh walked, painted and had a gallery. The brilliant blues, warm golds, and lavender of southern France are what brought him to the area. Award-winning professional artist Sharon Rusch Shaver will offer guidance and demonstrations to capture subject matter that Van Gogh loved about the area. You will enjoy en-suite accommodations in an authentic historic Maison, ground transfers to sites, and gourmet chef-prepared meals. All mediums and levels of ability are welcome. Join us in 2019 for this exciting adventure for artists! Book early for special discounts!

Location: Arles, France
Instructor: Sharon Rusch Shaver
Cost: $3,800
Website, email, 615-451-7304


See also: Art Books for Oil Painting | Tutorials for Oil Painting