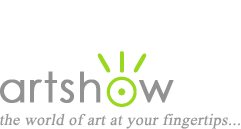 You are viewing: Workshops about Still Lifes & Flowers in France
Select from the following options to view more listings.
---
"Deluxe painting retreats in Quillan, Southern France"
October 7-14, 2023
This exclusive seven-day artists retreat is designed to open your mind and your senses, and will assist you in moving forward with fresh new creative energy in your art. Inspiration and Expression are the keys. Allow yourself to be free! We will give you the tools, support and space to make that happen. Designed for all levels of artists, it will help you move your artwork forward and deepen your creative self-expression. All-inclusive, quality accommodations, outstanding cuisine, art materials, sightseeing, and instruction. Small classes for personal attention with the insightful guidance. Located in Quillan, France, on the Aude river one hour south of Carcassonne and a little over an hour west of Perpignan. Discounts for early booking.

Location: Quillan, France
Instructor: Mike Snow
Cost: € 2,295
Sponsor: Mike Snow
Website, email, +33678852282
---
"Postcards from Provence"
May 4-11, 2024
This Travel Journaling workshop in Provence has been designed with the Absolute Beginner in mind. Creating a watercolor journal when you are traveling is the complete opposite of how many of us travel these days: taking photos after photos with our phones. Watercolor Travel Journaling gives us a chance to slow down, to sketch scenes around us, to bring out our paints and add some color to our travel journals. Provence is the artist's dream destination. During the days, we will explore Luberon, and its spectacular countryside of vineyards and orchards, fascinating "perched" hill-top villages, outstanding natural produce and the light of Van Gogh and Cezanne. You will see why artists of all calibers are drawn to this alluring area.

Location: Bonnieux, Provence, France
Instructor: Lo Peyron Mathews
Cost: $3,590
Sponsor: Alpine Creative Tours
Website, email, 970-846-9000
---
"Painting in Provence: Vibrant Watercolor Sketches"
August 31 - September 7, 2024
Enveloped by the beauty of France, you will be guided in creating impressionistic watercolor sketches, learning techniques of painting with expression, and incorporating the principles and elements of art into your work. Each day, we will be focusing on a particular subject(s) or technique that will be applicable for that day's destination. Learn to create watercolor sketches in a loose, splashy manner, quickly capturing the vibrant, lush countryside of Provence. This workshop is focused on immersing oneself within the country, absorbing the sights, sounds, smells, tastes, and then translating those experiences into sketches. Several studies and paintings will be done every day, including intuitive warm-up exercises and technique exploration. Group and one-on-one teaching will be provided daily.

Location: Fontaine de Vaucluse, France
Instructor: Sarah Hansen
Cost: $3,790 before Jan 31st
Sponsor: French Escapade
Website, email, 510-483-5713