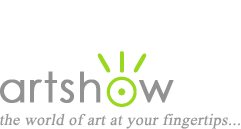 Art Workshops, Classes & Retreats
You are viewing: Workshops about Still Lifes & Flowers in Wisconsin
Select from the following options to view more listings.
---
"Creating Vibrant Light and Color in Pastel"
August 3-4, 2018
Create a uniquely personal presence in your pastel paintings using the significance of color and light. Learn how to identify and mix color and tone, as well as layer material to achieve a rich, glowing, and convincing sense of light. Working from provided still life arrangements, including simple forms, fruit, vegetables, and reflective objects, you will gain confidence and better understand how to assemble compositions, render form, depict color, and handle materials. Rosalie will provide lectures, demonstrations, and one-on-one instruction throughout the process. No experience in pastel is required, however a basic drawing background is helpful.

Location: Fish Creek, Wisconsin
Instructor: Rosalie Beck, www.RosalieBeck.com
Cost: Members: $225, Non-Members: $250
Sponsor: Peninsula School of Art
Website, email, (920) 868-3455
---
"Exploring the Still Life: Painting from Life"
August 6-7, 2018
This still life based workshop will focus on the various techniques and methodologies involved in creating studies, compositions, and developed paintings. Hone your individual painting skills as you address the formal, technical, and conceptual concerns of oil and acrylic painting in an atmosphere that encourages creativity. Working from subject matter of your choosing, your first task will be considering the materiality and arrangement of still life objects in regards to generating a composition. From there, Frank will demonstrate and discuss painting approaches, including underpainting, overpainting, textural development, glazing, and finishing tips. Critique and advice will be shared throughout the process to build skill and create dynamic compositions.

Location: Fish Creek, Wisconsin
Instructor: Frank Trankina, www.FrankTrankina.com
Cost: Members: $225, Non-Members: $250
Sponsor: Peninsula School of Art
Website, email, (920) 868-3455