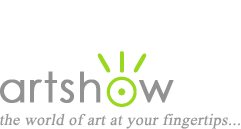 Art Workshops, Classes & Retreats
You are viewing: Workshops about Still Lifes & Flowers in Wisconsin
Select from the following options to view more listings.
---
"Nature Journaling: Artist Books"
April 9-10, 2022
Learn to make an accordion folded, standing booklet with your nature illustrations on both sides. We'll start with a 4×6?, 4-panel prefolded accordion style booklet made from watercolor paper. Cynthia will do several demonstrations to show how to draw, use ink pens, paint in watercolor or use watercolor pens, make collage, and add calligraphy. Each person will create a unique nature art booklet that will stand vertically for display. No previous experience needed.

Location: Prairie du Sac, Wisconsin
Instructor: Cynthia Quinn
Cost: $150 + $10 supply fee
Sponsor: River Arts Inc
Website, email, 608-643-5215
---
"Value, Value, Value: Introduction to Scratchboard"
May 14-15, 2022
Scratchboard, as in black and white photography, draws its drama by including the widest range of light to dark in each "painting." The process itself is as basic as drawing with a pencil. The artist uses a knife instead of a pencil and applies the strokes to a panel coated with black india ink over white clay instead of applying to white paper. With each stroke of the knife blade, a scratch removes the black ink revealing the white beneath. The challenge is to remember you are creating various grey tones all the way to white (depending on the amount of scratching you do to remove the black). It is a thrill mid-process because your imagery emerges with each stroke.

Location: Prairie du Sac, Wisconsin
Instructor: Rhonda Nass
Cost: $175 + $15 kit fee
Sponsor: River Arts Inc
Website, email, 608-643-5215