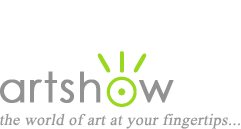 Art Workshops, Classes & Retreats
You are viewing: Mixed Media & Collage Workshops in Wisconsin
Select from the following options to view more listings.
---
"Create & Collaborate: Oil & Cold Wax Retreat"
February 18-19, 2023
"I can do things you cannot, you can do things I cannot; together we can do great things." – Mother Teresa. Join with other artists for two days of working with cold wax medium. This open exploration is for anyone that has taken previous cold wax classes and wants to come together and share ideas, tips, tricks, and community. This is not a guided, instructional workshop; instead it is a gathering time and space for artists to connect. Students may start new paintings or work on pieces already under way. No materials provided, so bring your own. While this is not an instructional session, Rick will be available to share ideas and techniques and answer questions.

Location: Prairie du Sac, Wisconsin
Instructor: Rick Ross
Cost: $120
Sponsor: River Arts Inc
Website, email, 608-643-5215
---
"Photo + Encaustic: Ethereal Markings and Monochrome"
June 20-23, 2023
This workshop is designed for both painters and photographers interested in gaining new skills and pushing the boundaries of their studio practice through the combination of encaustic, collage, and black and white photography. Explore a range of subject matter, paper rusting techniques, and methods for mixing media to create dynamic hybrid artworks. Begin by utilizing various methods of underdrawings to bring in pattern and additional detail to the work, such as wood burning tools, inks, oil paints, and encaustic. Focus is placed on incorporating embedded photo prints on thin papers such as tissue and Japanese papers, as well as image transfers to create final work that is both ethereal and richly detailed in its layers. Individualized feedback is provided

Location: Fish Creek, Wisconsin
Instructor: Sarah Rehmer
Cost: Members: $590 | Non-Members: $620
Sponsor: Peninsula School of Art
Website, email, 920.868.3455
---
"Encaustic Painting: Basics, Methods, and Materials"
September 9-10, 2023
Alternating between demonstrations and working time, learn how to set up your workspace and use the materials and equipment safely, as well as explore basic painting techniques and fusing methods. If you have current pieces made in another medium, please bring for a discussion on how to translate or enhance the work with encaustic paints. All paints and tools are supplied. Designed for students new to the encaustic medium, this workshop provides a hands-on introduction to the materials, working methods, and safety of encaustic painting. Gain a solid foundation and the confidence to continue exploring encaustic beyond the workshop.

Location: Fish Creek, Wisconsin
Instructor: Sarah Rehmer
Cost: Members: $270 | Non-Members: $295
Sponsor: Peninsula School of Art
Website, email, 920.868.3455