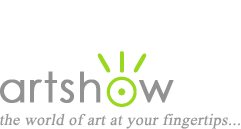 Art Workshops, Classes & Retreats
You are viewing: Workshops about Still Lifes & Flowers - Online Courses
Select from the following options to view more listings.
---
"Beginning Drawing"
April 20 - May 24, 2020
Learn to draw what you see realistically and with confidence – from the comfort of your own home! Master the basics of observational drawing using line and tonal value with the still life as your subject. The course will utilize the online learning platform Canvas, and include videos, lectures and assignments, and live sessions via Zoom. Regular instructor feedback will promote understanding as you hone your skills. This course is ideal for beginners or for intermediate students wanting to refine their abilities.

Location: Web-delivered (Online)
Instructor: Meghan Cox
Cost: $195; $525 for 1.0 undergraduate credit
Sponsor: Pennsylvania Academy of the Fine Arts
Website, email, 215-972-7632
---
"Quick Sketch Watercolors"
thru December 31, 2020
Discover how to draw with flowing lines and flowing colors. This online Quick Sketch Watercolors Workshop includes 10 Watercolor basics videos, 10+ lesson modules with subjects from the US and Europe, animals to landscapes and sunflowers. Bonus Plein Air Lesson. Live Paint-Along Webinars and previously recorded webinar bonuses with Cindy and a group Facebook Page for sharing the journey.

Location: Web-delivered (Online)
Instructor: Cindy Briggs
Cost: $297
Sponsor: CindyBriggs
Website, email, 541-420-9463
---
"Online Art Mentoring-Customized Drawing, Painting and Mural Painting"
Anytime
The Online Art Mentorship is a long distance learning from the comfort of your home at the time that most suits your needs. You will be able to practice drawing, painting and/or mural painting at your own pace, getting systematic instructions and feedbacks on the art project you are working on. Note that, because of the nature of the one-to-one mentoring, each student will be taken great care and time in personalised critiques and lessons. This is a most affordable and time flexible learning practice which requires self-discipline and commitment. The students will need to be open to work under guidance and critique to be able to reach goals and experience art technique and creativity improvement.

Location: Web-delivered (Online)
Instructor: Valeria Latorre
Cost: £150 or £250 per month
Website, email, 00393664977501