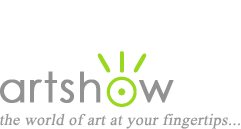 Art Workshops, Classes & Retreats
You are viewing: Workshops about Still Lifes & Flowers - Online Courses
Select from the following options to view more listings.
---
"Sketchbook Painting - Plein Air"
Begin any time
Marco credits his knowledge of light and colour with his obsession of painting outdoors. In this video workshop, Marco shows you his travel painting setup and how you can get great results and worthwhile study with minimal tools. The video features three paintings, each tackling a different type of outdoor subject matter. Topics include composition, light and shadow, colour temperatures, lightweight tools for easy setup and travel, and Marco's thoughts on why it's important to work from life. This workshop is the next best thing to shadowing an artist live while he explains what he's looking for, and how to translate it in the medium of paint. This lesson includes over 1 hour of video with commentary.

Location: Web-delivered (Online)
Instructor: Marco Bucci
Cost: $20 USD
Sponsor: Marco Bucci Art
Website, email
---
"Online Art Class: Painting Flowers from imagination in mixed media"
Begin any time
Learn how to express your own unique style by working from your imagination! In this online class you will be able to watch a series of videos that show the painting process from start to finish. You'll learn how to mount yupo paper on board, paint an abstract background, look for shapes and negative space, add color variation & patterns, and more. Students can work in liquid acrylic paints, or inks or watercolor. There are 9 exclusive videos in this class.

Location: Web-delivered (Online)
Instructor: Sandrine Pelissier
Cost: $49
Website