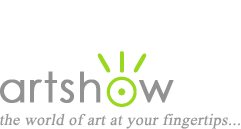 Art Workshops, Classes & Retreats
You are viewing: Workshops about Still Lifes & Flowers in Florida
Select from the following options to view more listings.
---
"Fast & Fearless Floral"
October 4-5, 2019
Join Melanie Morris for a fun workshop that will help you create fresher and more intuitive acrylic paintings. Each student will choose a floral from a number of arrangements that will be provided. Melanie will start the class by walking students through how to create a successful floral painting – from composition to color mixing. The class will then paint a series of timed, small paintings with Melanie providing individual instruction. Melanie will also paint numerous demos each day. Students love this class and are often surprised to find their favorite paintings are the ones they created in the shortest amount of time. If you want to create looser florals without fear, this is the class for you.

Location: Quincy, Florida
Instructor: Melanie Morris
Cost: $320 GACM/TAWS members, $340 nonmembers
Sponsor: Gadsden Arts Center & Museum
Website, email, (850) 627-5023
---
"Painting Brilliant Still Lifes"
October 14-17, 2019
Soon teaches how to paint a brilliant Still Life. You will receive a drawing to copy and mask. Soon will start with a very loose wash, then she will teach how to paint layers of color. Her method is simple and she will give each student the time and attention to make this painting sing with light and color. A step-by-step instructional process will be used, incorporating Soon Y. Warren's reference photos and drawings for each project. Daily painting demonstrations and critiques will be provided concentrating on technique, the concept of color theory, composition and color values.

Location: Miami, Florida
Instructor: Soon Y. Warren
Cost: $300 MWS price til Sept 30; $330 after; +$30 non-MWS
Sponsor: Miami Watercolor Society
Website, email, 954-646-8698