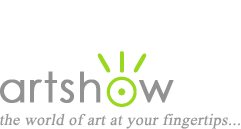 Art Workshops, Classes & Retreats
You are viewing: Workshops about Still Lifes & Flowers in Pennsylvania
Select from the following options to view more listings.
---
"Gouache Painting Workshop"
January 8-9, 2022
Learn the fundamentals of painting with gouache, an opaque watercolor paint in this two-day workshop. Painters of all levels will fall in love with it as a portable, fast-drying, and easy-to-clean-up alternative to oils – great for travel or limited working time and space. Explore color and painting techniques through still life and outdoor views.

Location: Philadelphia, Pennsylvania
Instructor: Allison Syverstesn
Cost: $185
Sponsor: Cerulean Arts Gallery and Studio
Website, email, 267-514-8647
---
"Impasto Painting Workshop"
January 15-16, 2022
Learn how to turn a quick sketch or painted study into a fully-textured oil painting using basic painting tools and a high-chroma color palette. After planning out a still life with an underpainting, use thick layers of brushwork and palette knife strokes to make an expressive surface. Other techniques will include sanding multiple paint layers and building up dried paint for a sculptural effect. Make your masterpiece unique with the impasto techniques you learn in this workshop!

Location: Philadelphia, Pennsylvania
Instructor: Jeanne O'Shell
Cost: $175
Sponsor: Cerulean Arts Gallery and Studio
Website, email, 267-514-8647