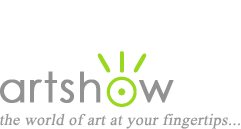 Art Workshops, Classes & Retreats
You are viewing: Workshops about Still Lifes & Flowers in Pennsylvania
Select from the following options to view more listings.
---
"Ease into Oils"
April 1-2, 2023
Want to paint but don't know where to begin? This two-day structured workshop makes it painless and easy to ease into oil painting. Begin with a black-and-white painting (just like drawing) to become familiar with painting tools and materials. Be introduced to color with a simple earth-palette painting. Move on to a brighter palette, and then top off the weekend by completing a painting in a full palette of colors. This course will utilize still life subject matter. Drawing experience recommended.

Location: Philadelphia, Pennsylvania
Instructor: Frederic Kaplan
Cost: $215
Sponsor: Pennsylvania Academy of the Fine Arts
Website, email, 215-972-7632
---
"Color Theory Meets Pigment Reality"
April 1, 2023
Color is perhaps the most misunderstood and confusing element of painting for people. This workshop will focus on color's theoretical underpinnings —how it works and why it works— and how to apply these principles when faced with the reality of painting with artist's pigments. Participants will work to develop their own vocabulary of color through making color studies and scales, and paint from a still life to practice seeing, relating and mixing colors. This workshop is designed for beginning through intermediate painters who are looking to gain a greater understanding of color and the color mixing process. Participants may choose to work in oil or acrylic.

Location: Philadelphia, Pennsylvania
Instructor: Bruce Garrity
Cost: $95
Sponsor: Cerulean Arts Gallery and Studio
Website, email, 267-514-8647
---
"Botanical Alla Prima Workshop"
April 15-16, 2023
Embody the spirit of spring with fresh and immediate painting! Learn to capture the essence of a living, botanical subject quickly and spontaneously in pencil and watercolor. This alla prima method can be used for preparatory studies for sustained paintings, compiling a field sketchbook, or as an end in itself. All levels welcome. (Tuition includes $10 materials fee.)

Location: Philadelphia, Pennsylvania
Instructor: Linda Gist
Cost: $225
Sponsor: Pennsylvania Academy of the Fine Arts
Website, email, 215-972-7632