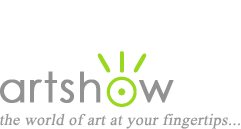 Art Workshops, Classes & Retreats
You are viewing: Workshops about Still Lifes & Flowers in Pennsylvania
Select from the following options to view more listings.
---
"Realistic Still Life Painting"
Wednesdays, July 6 - August 10, 2022
Still life is a fascinating and useful introduction to oil painting, offering opportunities to explore color mixing, varied paint application methods, and techniques for creating light, shadow, and volume to impart a sense of realism. Experienced artists will appreciate the genre as a means of both growing their skills and experimenting with composition and subject matter to suggest ideas or meaning. Instruction will focus on selecting objects and arranging compositions, establishing lighting to create focus and drama, and applying and blending oil color to create volume and painterly effects.

Location: Philadelphia, Pennsylvania
Instructor: Alicia Mino
Cost: $595
Sponsor: Pennsylvania Academy of the Fine Arts
Website, email, 215-972-7632
---
"Botanical Drawing & Painting Intensive"
July 11-15, 2022
Explore flowers and other natural forms, beginning with line and value drawing and progressing to full-color rendering in watercolor and mixed media. Topics will include sighting techniques, line quality, tone and value, creation of depth, composition, texture, and basic color. All levels welcome. Tuition includes a $10 materials fee for floral subjects, provided.

Location: Philadelphia, Pennsylvania
Instructor: Linda Gist
Cost: $405
Sponsor: Pennsylvania Academy of the Fine Arts
Website, email, 215-972-7632