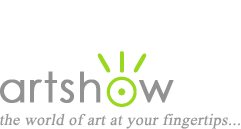 Art Workshops, Classes & Retreats
You are viewing: Mixed Media & Collage Workshops in Pennsylvania
Select from the following options to view more listings.
---
"Painting in The Dark with Neysa Grassi"
July 11-12, 2020
Paint your way through the mystery and uncertainty of the art-making process in this intuitive, practical and empowering workshop with acclaimed artist and PAFA graduate faculty member, Neysa Grassi. Dispel the voices of criticism in your head, and learn to perceive doubt as a valid means of investigation rather than a destructive force. Work in gouache and mixed media on paper to discover the freedom that comes from generating imagery without preconceived outcomes. Discussion of painting practices and feedback on students' previous work will supplement studio activity. Instruction will be presented on an artist-to-artist basis, whether participants are beginners or seasoned artists.

Location: Philadelphia, Pennsylvania
Instructor: Neysa Grassi
Cost: $395
Sponsor: Pennsylvania Academy of the Fine Arts
Website, email, 215-972-7632
---
"Tangle Philly: A Retreat of Creative Mindfulness"
August 7-9, 2020
Most people can name a specific moment in their lives when something changed it forever. For artists and writers, we agree that learning and creating in community has enriched our lives in so many different ways. We have experienced fun, personal, mental and emotional life-changing growth. Around the world, we explore adding Zentangle to our mixed media art and use it as an opening exercise in our writing practice. It is intentional, abstract art and a safe place to create, even when you aren't an artist. Conscious Creations Art Studio, in Exton, is the home of Philly Area Zentangle® (2012) This retreat weekend promises to enlighten, broaden skills, and enhance your creative spirit.

Location: West Chester, Pennsylvania
Cost: $500.00
Sponsor: Conscious Creations Art Studio
Website, email, 484-889-8668