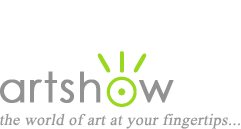 Art Workshops, Classes & Retreats
You are viewing: Mixed Media & Collage Workshops in Italy
Select from the following options to view more listings.
---
"Studio Italia - Art workshop in Tuscany offered since 1997"
June 12-21, 2021
Thought-provoking and inspirational art workshop open to artists of all levels and all media (oils, acrylics, watercolors, etc.). Nine full days of plein-air painting, art history/theory lectures, touring, group discussions, and gastronomy in the most beautiful area of Tuscany. We limit the size of our groups to eight participants and we offer personalized instruction and a stimulating learning environment. Cost of CAD 3375 (around US$ 2570) includes art instruction, 9-night double accommodation, all breakfasts, 8 lunches, 8 gourmet dinners including wine, transportation from and to the Arezzo train station, transportation to all painting sites (Montepulciano, Cortona, Pienza, Lucignano, etc.) train ticket to Florence and guided tour to the Uffizi Museum. Please read testimonials from former participants on our website.

Location: Lucignano, Tuscany, Italy
Instructor: Prof. Yves M. Larocque
Cost: US$2570
Sponsor: Walk the Arts
Website, email, 800-611-4789
---
"Studio Italia offered since 1997"
June 18-27, 2021
Thought-provoking and inspirational art workshop open to artists of all levels and all media (oils, acrylics, watercolors, etc.). Nine full days of plein-air painting, art history/theory lectures, touring, group discussions, and gastronomy in the most beautiful area of Tuscany. We limit the size of our groups to eight participants and we offer personalized instruction and a stimulating learning environment. Cost of CAD 3375 (around US$ 2500) includes art instruction, 9-night double accommodation, all breakfasts, 8 lunches, 8 gourmet dinners including wine, transportation from and to the Arezzo train station, transportation to all painting sites (Montepulciano, Cortona, Pienza, Lucignano, etc.) train ticket to Florence and entrance to the Uffizi Museum. Please read testimonials from former participants on our website.

Location: Lucignano, Italy
Instructor: Prof. Yves M. Larocque
Cost: US$2500
Sponsor: Walk the Arts
Website, email, 800-611-4789