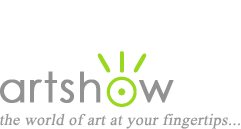 You are viewing: Mixed Media & Collage Workshops in Italy
Select from the following options to view more listings.
---
"Italian Language & Painting Workshop"
October 2-9, 2023
For those who love Italy and wish to combine learning the Italian language with painting its spectacular scenery, we offer a true "cultural vacation." Elisa Bassetti is Director of the Artelingua Language School which specializes in teaching Italian Language and Culture as a second and foreign language. The Italian language course is divided into two parts: standard Italian and Italian for Arts. The second part is preparatory for the painting workshop that follows with artist Arnhild Kart. This uniquely immersive workshop will be held in the beautiful, family-run Hotel Le Fontanelle with an excellent restaurant.

Location: Assisi, Italy
Instructor: Elisa Bassetti & Arnhild Kart
Cost: 3800 €
Sponsor: Schola Artis Pro Vobis
Website, email
---
"Watercolor Sketching and Journaling in Western Sicily"
October 8-15, 2023
Join Cindy Briggs and Theresa Goesling for their workshop at the stunning Salinara Art Farm on the west coast of Sicily. Cindy and Theresa will give daily painting lessons and individual help, encouraging support, share how to draw and simplify your subject, play with colors and water, textures, composition, writing and precious advice on how to create and improve your watercolor journal pages. Resume of the workshop, final discussion about student's works with Cindy and Theresa. Sicily is a unique island that has been shaped by many cultures over many thousands of years. Salinara is a 10 minute walk from the Sea, close by are salt pans with windmills, lined vineyards and olive groves. Limited single rooms for a supplement.

Location: Marsala, Italy
Instructor: Theresa Goesling and Cindy Briggs
Cost: From 2900 €
Sponsor: Salinara
Website, email
---
"Painting in a relaxing atmosphere in picturesque Marsala"
October 15-22, 2023
Join watercolor artist Jeni Caruana on the beautiful island of Sicily in the Mediterranean Sea. Jeni is an experienced tutor for all levels of artists, from beginners to advanced. She encourages everyone to challenge their boundaries and make new discoveries about their own unique expression. Whether it's basic techniques to give a firm background, or a nudge into loosening up rigid habits, Jeni gives individual attention and inspiration to everyone in the group. The sessions are taught in watercolour, because it is so portable and easy to use on site, but the principles of drawing and colour apply to all mediums, so artists are welcome to bring whatever they are most happy with. Or to bring something different to experiment!

Location: Marsala, Italy
Instructor: Jeni Caruana
Sponsor: Salinara
Website, email