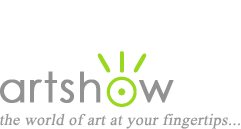 Art Workshops, Classes & Retreats
You are viewing: Fiber Art Workshops in Italy
Select from the following options to view more listings.
---
"Catalyst Art Retreat - Summer Edition - Tuscan villa with studio"
August 19-25, 2018
Imagine swimming in marble-bouldered rivers, cooling dips and beers at the pool, and warm evenings dining beneath a pergola with one of the best views in the world. You'll have access to a huge, beautifully lit art studio. On the last evening we'll host an art exhibition. Visual artists, crafters, and makers are welcome. We welcome all skill levels, but studio time will be self-directed. An artist mentor is available to lend a hand when needed. What's Included: 6 nights accommodations at Casa Berti; Transfers to/from Pisa Airport or Lucca; Breakfast buffet, lunch, snacks, and dinner (Includes beer, wine, liquor); Studio access; Art salons and impromptu studio activities; Day trip to Lucca with lunch; Art exhibition; Taxes, fees, and gratuities.

Location: Lucca, Italy
Instructor:
Cost: 2,500/3,000€
Sponsor: Catalyst Art Retreat
Website, email
---
"Found – Stitch – Paint Workshop"
October 22-28, 2018
This is a hands on, experimental workshop with a strong emphasis on using found materials and inventive applications of textile and mixed media processes as part of the exploration of developing a 'creative language'. The principles of Wabi Sabi come into play as part of the process of exploring connection to place as you work with your found materials. Taking inspiration from both material and place, the workshop explores the use of layers in found textiles and papers to create folding forms and objects inspired by the land and landscape. Paint, color, collage and stitch will transform the ordinary into the extraordinary as new surfaces emerge and your pieces unfold as you journey, observe and create.

Location: Colle Val d' Elsa, Italy
Instructor: Cas Holmes
Cost: $3,625 Shared, $4,195 Single
Sponsor: Arts & Cultural Travel
Website, email, 617-855-9209