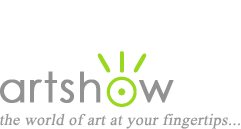 Art Workshops, Classes & Retreats
You are viewing: Sculpture Workshops in Pennsylvania
Select from the following options to view more listings.
---
"Pre-College Intensives: Figure Sculpture"
June 22-26, 2020
Explore clay modeling and expand your portfolio with three-dimensional work. Work from a life model to learn methods of terra cotta clay sculpture, focusing on anatomy, proportion, composition, and personal expression. Sculptures will be photographed for portfolios and kiln-fired after the course ends. Note: This class will utilize nude models.

Location: Philadelphia, Pennsylvania
Instructor: Colleen O'Donnell
Cost: $425
Sponsor: Pennsylvania Academy of the Fine Arts
Website, email, 215-972-7632
---
"Study with a Master Series: Birds in Sculpture"
June 23-25, 2020
The class begins with a discussion of bird anatomy, comparative anatomy, the principles of aerodynamics, the importance of drawing and assembling shapes, and how to achieve the illusion of movement in sculptures of birds in flight. Sandy will help students determine the difference between a sculpture that is technically adequate & one that has spirit & life. All aspects of modeling in oil-based clay will be explored and beginning students are welcome. Students will work from computer imagery, photography, drawings, field guides, & a printed workbook. Sandy has instructed bird sculpture for over 35 years and is recognized as one of America's leading wildlife artists.

Location: Sewickley, Pennsylvania
Instructor: Sandy Scott
Cost: $375
Sponsor: Sweetwater Center for the Arts
Website, email, 412-741-4405


See also: Art Books for Sculpture | Tutorials for Sculpture