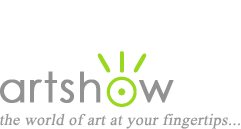 Art Workshops, Classes & Retreats
You are viewing: Workshops about Animals & Wildlife in Pennsylvania
Select from the following options to view more listings.
---
"Watercolor: Depicting the Natural World"
May 9-10, 2020
The natural world is an infinite and fantastic source of inspiration for the artist, and the versatility and luminosity of watercolor make it the perfect means of expression. Learn essential drawing and watercolor techniques to create both quick field sketches and detailed, finished artworks. Subject matter will include flowers, plants, animals and landscapes. Reference images will be gathered through observational sketches and photography. An ideal workshop for those interested in both the fine arts and the illustration field.

Location: Philadelphia, Pennsylvania
Instructor: Roberto Osti
Cost: $195
Sponsor: Pennsylvania Academy of the Fine Arts
Website, email, 215-972-7632
---
"Study with a Master Series: Birds in Sculpture"
June 23-25, 2020
The class begins with a discussion of bird anatomy, comparative anatomy, the principles of aerodynamics, the importance of drawing and assembling shapes, and how to achieve the illusion of movement in sculptures of birds in flight. Sandy will help students determine the difference between a sculpture that is technically adequate & one that has spirit & life. All aspects of modeling in oil-based clay will be explored and beginning students are welcome. Students will work from computer imagery, photography, drawings, field guides, & a printed workbook. Sandy has instructed bird sculpture for over 35 years and is recognized as one of America's leading wildlife artists.

Location: Sewickley, Pennsylvania
Instructor: Sandy Scott
Cost: $375
Sponsor: Sweetwater Center for the Arts
Website, email, 412-741-4405
---
"Charles Wilson Peale and Natural History Illustration"
July 13-17, 2020
Explore Philadelphia's rich tradition of natural history illustration through fascinating museum visits and hands-on art-making with award-winning artist, illustrator and PAFA alumna Kate Samworth. Follow the path of Charles Wilson Peale, the painter, scientist, inventor, and naturalist who established the nation's first natural history museum in 1786, in an effort to collect and catalogue all living things. Visit the American Philosophical Society and the Library Company of Philadelphia and others to view prints, paintings and ephemera related to the exploration of the natural world at the end of the Enlightenment era. Return to PAFA to create your own nature illustration of flora and fauna with a new understanding of the role of those who collected, preserved, identified and depicted living things through history.

Location: Philadelphia, Pennsylvania
Instructor: Kate Samworth
Cost: $395
Sponsor: Pennsylvania Academy of the Fine Arts
Website, email, 215-972-7632