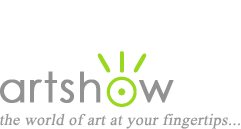 Art Workshops, Classes & Retreats
You are viewing: Other Media Workshops in Pennsylvania
Select from the following options to view more listings.
---
"Foundry: An Introduction"
Saturdays, July 9 - August 13, 2022
This course will cover all aspects of the foundry process. Demonstrations and hands-on instruction will be given in wax modeling and casting, ceramic shell techniques, bronze pouring, metal chasing, TIG welding and patination. All levels welcome. Tuition includes $65 lab fee. Note: This course is available for 1.5 undergraduate credit for $815.

Location: Philadelphia, Pennsylvania
Instructor: Morgan Dummitt
Cost: $660
Sponsor: Pennsylvania Academy of the Fine Arts
Website, email, 215-972-7632
---
"Painting & Poetry Workshop"
July 9, 2022
Do you jot down writings as you paint? Or maybe you have an ongoing writing practice. Join award winning poet and watercolor artist Cathleen Cohen and explore the link between painting and poetry. Deepen and expand your creative process even if you've never written a poem before! Make your artist statement more engaging! Draw and paint with watercolor and write in response to helpful prompts in a supportive environment. Examine how artists like Jean Arp, Kenneth Patchen and Wassily Kandinsky linked the written word and visual art. All levels welcome.

Location: Philadelphia, Pennsylvania
Instructor: Cathleen Cohen
Cost: $80
Sponsor: Cerulean Arts Gallery and Studio
Website, email, 267-514-8647