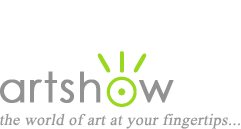 Art Workshops, Classes & Retreats
You are viewing: Other Media Workshops outside the United States
Select from the following options to view more listings.
---
"Mediterranean Light: Plein Air Painting Vacation in Cyprus"
September 5-12, 2020
Travel to Cyprus and paint en plein air in and around the beautiful village of Pano Lefkara. Get inspired by stunning mountain ranges and sea shores, olive and lemon groves, unique architecture, signature Venetian merchant houses, medieval convents and monasteries, narrow cobbled streets, traditional courtyards, and brightly colored doorways. UpTrek painting retreat 2020 inclusions: 7 nights of accommodation — 5 days of painting tuition — full-time art tutor on hand — air-conditioned transportation for daily excursions — art materials provided for all mediums — 7 breakfasts, 4 lunches, 6 dinners — lunches and dinners served with a bottle of wine for two people to share — wine and olive oil tasting — traditional silversmith and lacemaking demonstration — airport transfers

Location: Lefkara, Cyprus
Instructor: Anna Kakoulli, Georgia Michaelides Saad
Cost: $1,050
Sponsor: UpTrek
Website, email, +40757302302
---
"The Joy of Art: Creative Tuscany Tour"
September 17-28, 2020
Travel to Tuscany and experience an art adventure like no other. Explore Florence, Pisa, Lucca, Siena, San Gimignano, and San Leo, learn fun and easy artistic techniques in several mediums, admire masterpieces of the Renaissance period, visit magnificent churches and hidden Tuscan villages — all while enjoying fantastic accommodation, local wines, and delicious meals.

Location: Tuscany, Italy
Instructor: Bethany Ekblad
Cost: $3995
Sponsor: UpTrek
Website, email, +40 0757 302 302
---
"Landscape, Seascape, Townscape Painting Workshop in Cyprus"
September 19-26, 2020
Travel to Cyprus and paint en plein air in and around the beautiful village of Pano Lefkara. Get inspired by stunning mountain ranges and sea shores, olive and lemon groves, unique architecture, signature Venetian merchant houses, medieval convents and monasteries, narrow cobbled streets, traditional courtyards, and brightly colored doorways. UpTrek painting retreat 2020 inclusions: 7 nights of accommodation — 5 days of painting tuition — full-time art tutor on hand — air-conditioned transportation for daily excursions — art materials provided for all mediums — 7 breakfasts, 4 lunches, 6 dinners — lunches and dinners served with a bottle of wine for two people to share — wine and olive oil tasting — traditional silversmith and lacemaking demonstration — airport transfers

Location: Lefkara, Cyprus
Instructor: Anna Kakoulli, Georgia Michaelides Saad
Cost: $1,050
Sponsor: UpTrek
Website, email, +40757302302