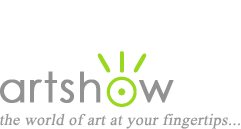 Art Workshops, Classes & Retreats
You are viewing: Fiber Art Workshops outside the United States
Select from the following options to view more listings.
---
"Found – Stitch – Paint Workshop"
October 22-28, 2018
This is a hands on, experimental workshop with a strong emphasis on using found materials and inventive applications of textile and mixed media processes as part of the exploration of developing a 'creative language'. The principles of Wabi Sabi come into play as part of the process of exploring connection to place as you work with your found materials. Taking inspiration from both material and place, the workshop explores the use of layers in found textiles and papers to create folding forms and objects inspired by the land and landscape. Paint, color, collage and stitch will transform the ordinary into the extraordinary as new surfaces emerge and your pieces unfold as you journey, observe and create.

Location: Colle Val d' Elsa, Italy
Instructor: Cas Holmes
Cost: $3,625 Shared, $4,195 Single
Sponsor: Arts & Cultural Travel
Website, email, 617-855-9209
---
"Block Print"
Everyday
Step into a centuries old world of block print, an Indian art aesthetic which is prominent in the local creation realm. Learn to speak with color and shapes as you explore this form. What to expect from this workshop: Learn block printing using a motive or all-over design. Create your own unique print by selecting designs and colors.

Location: Jaipur, India
Instructor:
Cost: $20
Sponsor: Creatis
Website, email, 98286 01666