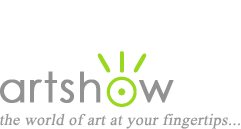 Art Workshops, Classes & Retreats
You are viewing: Fiber Art Workshops in Indiana
Select from the following options to view more listings.
---
"Walk a Mile in Your Moccasins"
May 30, 2020
Join with the tribe at MoonTree and make your own soft leather moccasins. You'll make a paper pattern for your feet and learn how to cut the leather so that the soft shoes will fit you when assembled. You'll punch holes at the appropriate points to join the moccassin tops and soles, and go home with your own comfortable, hand-made pair of moccasins. Bring a sack lunch!

Location: Donaldson, Indiana
Instructor: Rachel Hansen
Cost: member $60; non-member $65
Sponsor: MoonTree Studios
Website, email, 574-935-1712
---
"Paper Dancing"
June 27, 2020
Pull and post your own paper in this one-day hands-on experience making our pulp with recycled elements & adding barks, leaves, flowers and seeds to create unique textures, colors and paper consistencies. Methods of drying & pressing the paper are covered with projects ideas on display using hand-made paper. Participants are welcome to bring clean colored, tissue or wrapping papers to add to the mix. To take your papers home this day, bring a dozen 8X12" felts or leave them in the studio to pick up the following weekend. Wear comfortable old clothes and supportive shoes for standing during this activity. Bring a sack lunch.

Location: Donaldson, Indiana
Instructor: Peg Coffey
Cost: member $60; non-member $65
Sponsor: MoonTree Studios
Website, email, 574-935-1712