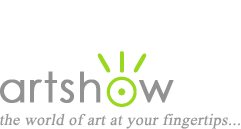 Art Workshops, Classes & Retreats
You are viewing: Photography/Digital Art Workshops outside the United States
Select from the following options to view more listings.
---
"Catalyst Art Retreat - Summer Edition - Tuscan villa with studio"
August 19-25, 2018
Imagine swimming in marble-bouldered rivers, cooling dips and beers at the pool, and warm evenings dining beneath a pergola with one of the best views in the world. You'll have access to a huge, beautifully lit art studio. On the last evening we'll host an art exhibition. Visual artists, crafters, and makers are welcome. We welcome all skill levels, but studio time will be self-directed. An artist mentor is available to lend a hand when needed. What's Included: 6 nights accommodations at Casa Berti; Transfers to/from Pisa Airport or Lucca; Breakfast buffet, lunch, snacks, and dinner (Includes beer, wine, liquor); Studio access; Art salons and impromptu studio activities; Day trip to Lucca with lunch; Art exhibition; Taxes, fees, and gratuities.

Location: Lucca, Italy
Instructor:
Cost: 2,500/3,000€
Sponsor: Catalyst Art Retreat
Website, email
---
"Day of the Dead Art Adventure in Mexico 2018"
October 29 - November 3, 2018
This special workshop offered in colonial town San Miguel de Allende includes: Intro to urban sketching, great photo opportunities painting and shopping. See the Heart of Mexico through an artist perspective, workshop in mono-type painting, ofrenda (Mexican altar), and paint your own skull. Plus, an afternoon of shopping in the famous artisan market and one full day visiting to Guanajuato, Guanajuto the historical and unique Colonial city. Register early, this workshop fills up fast! Only 9 per workshop. All levels of painting experience welcomed. Best way to experience San Miguel for the first time! Instructors: Painters Fernando Gonzalez and Cristiana Marinescu are internationally renowned artists who have being teaching since 1989, owners and founders of Cristi Fer Art.

Location: San Miguel de Allende, Mexico
Instructor: Fernando Gonzalez & Cristi Marinescu
Cost: $1250 most materials included, 1Day road trip, shopping
Sponsor: Cristi Fer Art Gallery and Workshops
Website, email, 52-415-121-2311
---
"Cuba: Anything But Ordinary"
January 16-21, 2019
Explore with us and experience Cuba's vibrant culture and its people. Your days in Havana will be a wonderful blend of art, music, food, vintage cars and behind the scene experiences. You'll even venture outside the city into the beautiful countryside of Vinales Valley. We've invited Joan Clifford, adjunct professor of digital photography and photojournalism, to travel with our group for those travelers wishing to enhance their knowledge about the features on their smart phones. Joan will be on hand sharing tips and techniques along with a host of creative apps to help you capture those awesome travel photo's with your phone. After spending time with Joan, your photo's will be more than just another travel snapshot!

Location: Havana, Cuba
Instructor: Joan Clifford
Cost: $2,795 Shared, $3,275 Single
Sponsor: Arts & Cultural Travel
Website, email, 617-855-9209


See also: Art Books for Photography/Digital Art | Tutorials for Photography/Digital Art