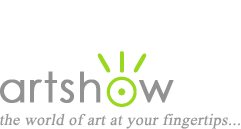 Photography & Digital Art: Techniques and Tutorials
Photography
|
Digital Art
|
Filmmaking
---
Photography:
Photography Tutorials & Tips -- In-depth instruction for improving your photography beyond the humble snapshot and creating something that is of genuine interest to others.
Photographertouch.com -- Matan Blumberg's guide to helping you become a better photographer.
13 Tips for Improving Outdoor Portraits -- This Digital Photography School article explains how to achieve proper exposure, white balance, and sharp focus to create the most stunning portraits possible.
How to Make the Cinema Look in Lightroom -- A video tutorial that demonstrates how to use Lightroom to enhance your portrait photographs and urban landscapes.
How to Edit Portraits in Lightroom Full Retouching -- An online video that demonstrates how to use Lightroom to edit and retouch your portrait photographs.
Creating a Home Photography Studio -- This guide includes information about: Equipment, Lighting, Reflectors/Modifiers, Creating a Darkroom at Home, and more.
Digital-photography-tips.net -- Advice on how to take great pictures (including portraits, weddings, and black & white photography), learn tips and tricks for processing and printing your images, and much more.
Camera Harmony -- A variety of tips, techniques and tutorials for photography.
Shutterbug -- A photography-oriented magazine and website that includes how-to articles, tips, and camera equipment reviews.
Cambridge in Colour - Photography by Sean T. McHugh -- Sean provides excellent tutorials for taking photographs with digital cameras and shares helpful information for night and low-light photography.
Night Photography Lesson -- Tips for taking great photos at night.
How to photograph the stars, moon, and Milky Way -- This guide to night landscape & astrophotography covers everything you need to know for effective night photography.
NightSkyPix -- A tutorial and equipment guide for night sky photography (astrophotography).
Photography Tutorials -- Articles from the New York Institute of Photography, an online photography school.
Filters for Landscape Photography -- Francesco Gola explains which photography filters are his favorites, the effects they create, and how they are best utilized in the field.
Apogee Photo -- A photography-oriented magazine and website that includes articles, tips, and a workshop directory.
Photography Articles from Canva -- Photography tips to improve your skills and inspire you to create better images.
Fotographee -- Comprehensive guides to HDR photography, luminosity mask and exposure blending, all the essential tools to create natural and realistic HDR images.
Landscape Photo Tutorial: Basic Lightroom and Photoshop Workflow -- A video tutorial that demonstrates how to use both Lightroom and Photoshop to alter and enhance your landscape photographs.
Bird Photography -- The National Audubon Society has put together a wonderful resource for photographing birds - instruction, pro tips, gear recommendations, and inspiration.
Oatmeal Box Pinhole Photography -- Stewart Lewis Woodruff has created a charming site that explains how to make your own camera, take pictures, and develop them.
Alternative Photographic Processes -- Instructions and recipes on how to work in alternative photographic processes and non-silver techniques.
Photography Articles -- Technical articles for photographic processes: Historic/Alternative Processes, Film and Film Developers, Printing and Finishing, and more.
How to Make the "Populist" Pinhole Camera -- Make your own pinhole camera that uses standard 35mm film.
Pinhole FAQ -- Information about pinhole photography.
ShortCourses.com -- A complete guide to digital cameras, digital photography, and digital video.
Care and Handling of Fine Art Photography -- Information from Art-Support.com on how to properly care for photographs.
47 Essential Photography Tips for Beginners -- BorrowLenses.com, a photography equipment rental company, offers tips and tricks for a wide variety of shooting scenarios.
Scanning Tips -- Tips for flash and digital photography as well as tips for scanning photos. Topics include metering, speedlights, lighting, and more.
Interview with Deborah Whitehouse -- An interview with Deborah Whitehouse about her photographic series titled "Saturday Night".
---
Digital Art Techniques & Resources:

Photoshop Tutorials -- Photoshop Essentials provides step-by-step instructions on everything from Photoshop basics to photo editing and retouching, photo effects, text effects, and more.
PHLEARN -- Popular free tutorials for Photoshop and Lightroom.
PhotoshopBuzz -- Photoshop tutorials for drawing, logo design, photo manipulation and more. Also provides free plugins like brushes, fonts, etc.
---
Filmmaking Techniques & Resources:

How To Start A Production Company -- A great resource for filmmakers starting their own video companies.
---
Our favorite Digital Art & Photography Books
As an Amazon Associate we earn commissions from qualifying purchases.