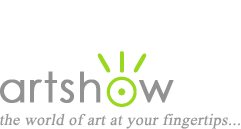 Drawing Lessons, Techniques and Tutorials
---
Color Pencil Portraits -- Step-by-step instructions for creating portraits in colored pencils.
The Proportions of the Head -- The key to drawing realistic portraits is an understanding of the scale and position of the facial features in relation to each other.
Drawing Short Hair in Colored Pencil -- John Middick demonstrates his techniques for drawing short hair. He provides helpful tips for achieving a convincing, organic look as well as advice for accurately depicting blond hair.
OnlyPencil Tutorials -- Lisandro Pena's blog includes pencil drawing tutorials for "Drawing the Human Eye", "Drawing With a Grid", "Negative Drawing" and more.
How To Draw Animals -- Follow along and learn techniques for drawing animals in a variety of media: oil crayons, color pencils, chalk pastels, gouache, pencil, and charcoal.
How to Draw Realistic Hands -- This helpful guide gives tips for drawing hands and includes anatomical drawings of bones, muscles, joints and their proportions.
Drawing Portraits with Charcoal & Chalk -- Step-by-step instructions for drawing portraits.
Learn How to Draw -- Several artists share step-by-step demonstrations and drawing techniques for a variety of subjects.
Dragoart Drawing Tutorials -- Learn how to draw mythical creatures: dragons, fairies, unicorns, wizards, monsters, vampires, mermaids... and a whole lot more.
Pencil Drawing Lessons -- Carol Rosinski provides drawing lessons and discusses her techniques for achieving very realistic results in graphite.
Amazing Illusions Will Help Your Realistic Drawing -- JD Hillberry demonstrates how to use drawing tools such as a value finder and blending cloths.
How to Get the Right Proportions when Drawing a Portrait -- Ilojleen explains the basic proportions of the face and its features. She also provides 3 approaches to creating a portrait drawing - pointing out the advantages and disadvantages of each one.
Tutorial: Proportions -- Nicolien Beerens explains the 5 drawing techniques she uses to ensure accurate proportions.
Tutorial: Shading and Blending -- Nicolien Beerens provides techniques and tips for shading and blending the dark and light areas in your drawings.
How to Draw People -- Kirk Bjorndahl explains how to draw the human body. Topics include: proportions of a typical human body, basic muscle structure, and drawing the body and face at various angles.
All About Drawings -- Features contour drawings that you can use as templates to easily create your own pencil drawings. Subjects include: cartoons, cars, animals, flowers, and more.
Colored Pencil Demonstration of a Flower -- Kristy Kutch explains the step-by-step process she uses to create her colored pencil drawings.
Drawing Fur with Colored Pencils - Step-by-Step -- Ewelina Kuczera demonstrates her process for drawing a dog's fur in this portrait tutorial.
Painting with Colored Pencils -- Barbara Newton discusses grisaille, juxtapositioning of colors, and preserving the white of the paper.
Pen and Ink Drawing Techniques -- Drawing lessons that explain various techniques for creating tones and textures: Cross Hatching, Stippling, and Ink Washes.
Linear and Aerial Perspective -- Learn how to use perspective in your drawings.
Learning To Draw Buildings -- Jim Stilwell offers a free easy to follow course on Architectural Illustration techniques. It includes basic perspective lessons, tips on drawing from a photograph, and the basics of watercolor painting. He also has a section on how to photograph architecture.
Learn-to-draw-expressively.com -- Doug Boomhower provides tips for drawing people, pets, and caricatures in charcoal pencil. Sections are dedicated to drawing difficult areas like hands, eyes, and clothing. The site has many excellent examples of fine art portraiture.
Drawing Factory -- Learn how to draw everything from popular cartoon characters to realistic portraits with step-by-step instructions.
How To Draw Funny Cartoons -- Martin Bérubé's website is for anyone who wishes to learn how to draw cartoons characters, animals, cars, planes, etc. His vector drawing tips are particularly helpful.
DrawingCoach.com -- Mitch Bowler's step by step written tutorials and videos are designed to help people new to drawing learn how to draw - everything from flowers to portraits to cartoons.
How to Draw and Use a Value Scale in Your Artwork -- John explains the different types of value scales and why they are important in practicing your drawing skills.
Drawing: Instructional Notes, Tips and Techniques -- Keene Wilson provides key points gathered from instructors and professional artists on Construction, Planes, Anatomy, Edges, Reflections, Perspective, Depth, Form, and the Figure.
All About Drawing Papers and Surfaces -- Explains the difference between acid free and archival papers and discusses qualities that artists should consider when choosing a paper, such as weight and texture.
What is Archival Paper? -- Explains what archival paper is exactly and what it means for artists. Learn what causes paper to deteriorate over time, and get tips for preserving your artwork (how you should store your artwork).
---
Our favorite Drawing Books
As an Amazon Associate we earn commissions from qualifying purchases.