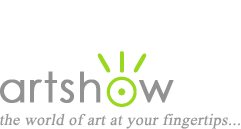 Acrylic & Oil Painting Techniques, Lessons, Tutorials, and Resources
Oil
|
Acrylic
|
Other Painting Media
|
Brushes & Supports
|
Design, Color & Composition
---
Oil Painting Techniques & Lessons:
Painting a Portrait in Oils -- Andrew Tischler shares his favorite techniques for creating a portrait painting. As he works through the stages of blocking, modeling, and adding detail, he provides tips on brushes, paint colors, mediums, and more.
Oil Painting Lessons -- Several artists share step-by-step demonstrations for painting in oils.
Roger Dale Brown Demo -- Online video demonstration of an old barn. Roger explains how to look for dominant and subordinate colors, types of light, accent colors, and hard and soft edges.
Roses and Silver By Elizabeth Robbins -- Online video demonstration of a still life painting in oils.
New Zealand Mountain Scenes -- Online video tutorial of 3 different landscape paintings.
Shanna Kunz Paints "Montana Serenade" -- Online video demonstration of a landscape painting using both brush and knife techniques.
Shanna Kunz Paints "Snowfall" -- Online video demonstration of a winter landscape using both brush and knife techniques and a limited color palette.
Portrait Painting Techniques -- Ben Lustenhouwer demonstrates, in both a video and step-by-step tutorial, how to create a portrait in oils.
Tips for Painting Blondes by Anna Rose Bain -- Advice for realistically portraying hair in portrait paintings.
Bill Martin's Guide to Oil Painting -- Oil painting lessons and techniques, as well as principles of painting. Includes 19 instructional videos.
Oil Painting for Beginners -- Andrew Whyte explains materials as well as techniques such as thick on thin paint application, fat on lean application rules, brushes and clean up, how to varnish a painting, and safety tips for your health.
Plein Air Painting Videos -- Watch as Michael Chesley Johnson, artist and instructor, paints landscapes en plein air.
Painting Tips by William Scott Jennings -- Provides insights on the stages of painting a landscape, how to decide how much foreground detail is needed, and painting on location.
Glazing Secrets with Shanna Kunz -- Online video demonstration showing how to use oil glazes to alter the colors in a painting.
Draw Mix Paint -- Mark Carder provides instructional videos of oil painting techniques as well as tips for artists on how to accurately mix colors, take care of your brushes, set up a still life, achieve great flesh tones, and more.
Zinc White Vs. Titanium White, which white should I use? -- Learn the differences between the various white oil paints and which one you should use.
How To: Introduction to Oil Painting Mediums -- Learn how to adjust the consistency, drying time and finish of your oil paints.
All About Painting Materials and Techniques -- Norihiro Matsukawa has created a great resource for learning about animal skin glue, drying oils, damar varnish, resins, balsam, and more.
Using Solvents: Rules for Handling and Disposal -- Explains the characteristics of solvents and gives tips for proper ventilation, handling, storage, and disposal.
Oil Painting without Solvents -- Laurel Alanna McBrine explains how you can use traditional oils without using any harmful solvents.
---
Acrylic Painting Techniques & Lessons:
Acrylic Painting Lessons -- Several artists share step-by-step demonstrations for painting with acrylics.
Painting a Snowy Landscape in Acrylics with Julie Gilbert Pollard -- Online video demonstration of a wintery landscape painting, exploring underpainting, colour harmony, shape making, and how to combine lost and found edges to achieve a loose, painterly quality.
Expressive Acrylic Painting with Patti Mollica -- Online video demonstration of an Italian landscape painting, showing how to create a variety of color and a sense of perspective.
Acrylic painting techniques - Light & shade -- In this online video Will Kemp paints an apple, demonstrating how to create the illusion of form.
Painting Demonstration in Watermedia -- Mary Weinstein Backer combines watercolors and acrylics, using watercolor as an "under-painting".
Plein Air Painting -- Artist and teacher L. Diane Johnson describes the steps involved in her acrylic painting "From My Window".
How to mix green acrylic paint -- Learn how to mix a wide variety of greens from a limited palette of colors in this online video.
How to choose the Perfect White for your Acrylic Painting -- Will Kemp explains why artist quality Titanium white may be your best investment.
How to Use Acrylic Gels & Mediums -- Learn about the properties of gels and mediums, so you can achieve the results you want with acrylics and make the best purchasing decisions.
Acrylic Painting Videos -- Golden Artist Colors, Inc. provides several video demonstrations of techniques using acrylic paints, gels, and mediums. Each video focuses on a different technique - explaining how these versatile acrylic materials can be used in image transfers, faux encaustic effects, printmaking, collages, airbrush applications, and more.
---
Other Painting Media:
Online Videos for Encaustic Painting -- Enkaustikos, an encaustic paint manufacturer, offers several helpful videos for artists interested in encaustic painting. Learn how to setup your work area, how to use encaustic paints, and how to combine collage and mixed media with encaustic.
Egg Tempera -- Helpful information for making egg tempera paints, preparing your painting surface, and painting with egg tempera.
The Practice of Tempera Painting -- Daniel Thompson provides a very thorough guide regarding the unique characteristics of egg tempera, preferred pigments, care of brushes, varnishing techniques, and more.
The Art and Nature of Fresco -- Sr. Lucia Wiley provides information on fresco techniques and mural painting.
---
Brushes & Supports:
Getting Started: A Quick Way to Understand Brushes -- Explains the different characteristics of brush hairs or bristles, the variety of shapes & sizes available, and which ones you should choose for your media or style of painting.
How To Travel with Painting Materials -- Online video with advice from Mitch Baird, explaining what to pack when plein air painting and also how to travel with paints on a plane.
How to clean and store oil painting brushes with David Cheifetz -- Online video demonstration.
Supports for Oil Painting -- Alistair Butt discusses different oil painting supports or surfaces: canvas that is pre-stretched and ready to use or in rolls, primed or un-primed, panels, and pads.
How to Stretch Your Own Canvas -- Save money by stretching your own canvas.
Make Your Own Masonite Panels -- Durable, warp-free supports for artists who prefer painting on a rigid surface.
Wood Art Panels -- Paul Solomon discusses the different types of wood used to make art panels, such as hardboard, MDF, plywood, etc, and the relative pluses and minuses of each type. He also explains how wood deteriorates, and how artists can take steps to prevent it. Moreover he provides important information about the adhesion of paint layers and explains why some types of primers are better than others.
Studio Safety Guide -- Gamblin, manufacturer of fine artists' materials, provides information about maintaining a healthy, safe studio environment.
---
Design, Color & Composition:
Plein Air Landscape Painting Techniques -- Online video demonstration that teaches you how to choose your composition, create a center of interest, and arrange shapes and colors to create depth in your painting.
Understanding How Reflected Light Works -- Christopher Schink teaches artists how to detect the subtle color changes that occur in shadows. By understanding why and where these color changes occur, you can learn to exaggerate them and make your painting more vibrant and convincing.
Human Figure Proportions & Portrait Painting -- Don Jusko gives guidelines for the face and figure. He also references Elizabeth Vigee-LeBrun's thoughtful advice for painting portraits.
Art, Design, and Visual Thinking -- This art course provides an excellent overview of the visual language of art and teaches students how to analyze design, thus giving a better understanding of what it takes to create a successful work of art. Learn about the design elements and principles of art, the history of art, and popular art movements.
How to Paint More Loosely: Dos and Don'ts -- If your paintings seem too tight and controlled, give these simple ideas a try.
Draw Paint Academy -- Dan Scott provides free art tutorials for beginners and explains various painting techniques used by famous artists throughout history.
Learn to Paint -- Step-by-step information and techniques for beginner painters.
Scumbling & glazing (Video) -- Landscape painter Brad Teare demonstrates how he scumbles and glazes a dried painting to adjust values and create atospheric perspective.
Tips and Techniques for Advanced Artists -- Keene Wilson provides advice and techniques gathered from studying painting experts.
---
Our favorite Painting Books
As an Amazon Associate we earn commissions from qualifying purchases.