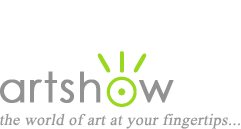 Watercolor Painting Techniques, Lessons, Tutorials, and Resources
Watercolor & Gouache Techniques
|
Watercolor Supplies
---
Watercolor & Gouache Techniques & Lessons:
Brush Techniques -- John Lovett's detailed instructions show you how to paint thin straight lines, broad washes of uniform color as well as graded washes and variegated washes, controlled splashes, and those wonderfully fractured brush strokes that give texture to your watercolor paintings.
Jackson's Watercolour demonstration by Keith Hornblower -- Online video demonstration of an Italian street scene, showing how to loosely create a watercolor painting with lively washes of color.
The Power of Edges in Painting -- Virgil Carter stresses the importance of using a variety of edges (hard, soft, and broken) in your watercolor paintings.
The Control of Water in Watercolour -- Arnold Lowrey explains the five basic ways to apply watercolor to paper, sharing his tips for creating soft diffused areas as well as rough textures or hard edges.
Painting Reflections -- In this online video Dermot Cavanagh demonstrates how to paint convincing reflections in a body of water with the wet into wet watercolor technique.
Beyond Watercolour with Chris Forsey -- Online video demonstration teaches how to add other water based media to your watercolour such as acrylic and acrylic ink to create dynamic and lively watermedia paintings.
How to Paint with 4 Pigments -- Cyrille Jubert shows how to paint a remarkably colorful dog portrait in watercolor using a limited palette of only 4 colors.
Watercolor Demonstration with Brenda Swenson -- Brenda shows how she uses transparent watercolor glazes to build up rich glowing color.
Watercolor Painting and Projects -- Learn basic skills and watercolor techniques, including supplies you will need and how to mix watercolors. Then progress to the watercolor painting projects for easy to follow tutorials and step-by-step instructions.
Watercolor Art Lessons -- Step-by-step demonstrations of watercolor portraits, landscapes, flowers, and more.
Painting Values with Layered Washes -- Pat Howard layers washes of watercolor to create atmospheric perspective in a landscape painting.
Bruce MacEvoy's Watercolor Guide -- A wonderful resource that provides lots of information about watercolor papers, brushes, paints, color theory, palettes, techniques, and more.
11 Essential Watercolor Techniques All Painters Need to Know -- Household supplies such as rubbing alcohol and plastic wrap help you create watercolor paintings that have interesting textures.
How to Fix Mistakes and Make Changes in Watercolor -- Lisa Marder describes how to correct errors in watercolor paintings.
A Review of Yupo Paper - Lifting, Blending and Painting with Watercolours -- Explains the different types of Yupo Paper and how watercolors behave on its surface.
Rewards and Challenges of Painting on YUPO -- Judith Hummer demonstrates how to paint with watercolor on YUPO synthetic paper.
Exporing Opaque Watermedia by Stephen Quiller -- Compares the four watermedia (transparent watercolor, gouache, acrylic, and casein), explaining their visual qualities and handling characteristics, and how best to combine them.
John Lovett's Painting Lessons -- Beautifully illustrated step-by-step instructions, techniques, and advice for watercolorists.
Watercolor Lessons and Exercises -- A wealth of information by Ellen Fountain, N.W.S.
Watercolor Tips & Techniques -- Interesting tidbits such as "Choosing a Palette of Colors" from an experienced watercolor instructor, Ellen Fountain, N.W.S.
Secrets to Painting Water in Watercolor -- Esteemed watercolor artist Penny Soto shows you how to paint reflections in water.
Mixed Media -- John Lovett gives an overview of mixed media techniques that can be used to provide texture and interest in your watercolor paintings.
Watercolor Floral Painting Demo -- Watercolor demonstration by Liz Fluehr.
Watercolor Painting Demo -- Watercolor demonstration by Lian Zhen showing his color pouring, blowing, and negative painting techniques.
Watercolor Painting Loose Florals/ Step by Step Demo/ Abstract Flowers watercolor/Spring (Video) -- Ellen Crimi-Trent demonstrates how to paint flowers in watercolor.
Watercolor Painting Tips -- Joe Cartwright provides tips for anyone learning how to paint in watercolors, including advice on watercolor materials.
Watercolor Painting Demonstrations -- Joe Cartwright shares his watercolor techniques for painting flowers, landscapes, and seascapes.
The Difference between "Mixing" and "Visual" Complements -- Watercolor demonstration by Hilary Page.
Understanding How Reflected Light Works -- Christopher Schink teaches artists how to detect the subtle color changes that occur in shadows. By understanding why and where these color changes occur, you can learn to exaggerate them and make your painting more vibrant and convincing.
How To Create Light with Layers -- Watercolor demonstration by Carole Katchen.
How to Paint "Backward" -- Watercolor demonstration by Ken Hosmer that shows his technique for painting dark to light.
Negative Painting and a 3D Effect Demonstration -- Ann Mortimer shares a step by step tutorial for paintings leaves.
How to Paint Foliage Using Negative Painting in Watercolor -- Roland Lee shows the technique of negative painting.
Painting Metal -- In this demonstration, John Fisher teaches how to create a metallic effect (or look of shiny metal) in your still life paintings.
Watercolour demonstrations -- John Fisher generously shares all of his free step-by-step watercolour demos.
Susie's Watercolor Tips -- Susie Short offers ideas for fun watercolor projects and tips for painting specific subjects, including demos for painting water drops, flowers, beaches, and trees.
Making Waves -- Don Jusko gives guidelines for sketching and painting ocean waves.
Tips and Techniques for Advanced Artists -- Keene Wilson provides advice and techniques gathered from studying watercolor instructors. Scroll down to get to the "Focus on Watercolor" section.
---
Watercolor Supplies:
Watercolor Brushes -- Explains the different characteristics of brush hairs or bristles, the variety of shapes available, and which ones you should choose for your style of painting.
Brushes for Watercolor Painting -- Alistair Butt discusses watercolor painting brushes, which brush to use for which job, how to clean them, and how to store them.
Watercolor Papers -- Alistair Butt discusses the 3 brands of watercolor papers he prefers.
Papers for Watercolor Painting -- Explains the different types of watercolor paper and how the paper will affect your painting.
Stretching Watercolor Paper -- Explains how to stretch watercolor paper so it will remain flat during the painting process.
Cold Press & Hot Press Watercolour Paper: What's the Difference? -- Learn about the different types of paper that are available, and the various properties you should consider to choose the best paper for you.
What is Archival Paper? -- Explains what archival paper is exactly and what it means for artists. Learn what causes paper to deteriorate over time, and get tips for preserving your artwork (how you should store your artwork).
---
Our favorite Painting Books
As an Amazon Associate we earn commissions from qualifying purchases.